Wigglesworth Devotional for March 22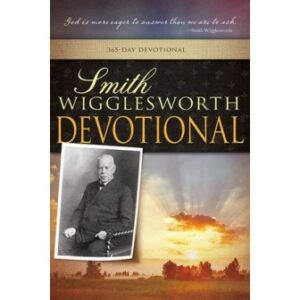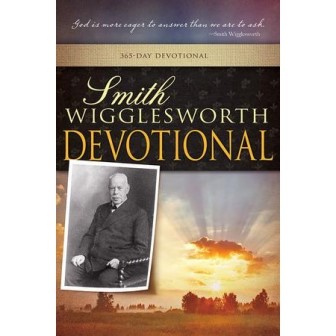 March 22
The Bread of Healing
If a son asks for bread from any father among you, will he give him a stone?
—Luke 11:11
Scripture reading: Mark 7:24-30; Luke 11:5-13
The following question arises: Are salvation and healing for all? They are for all who will press right in and claim their portion. Do you remember the case of that Syro-Phoenician woman who wanted the demon cast out of her daughter? Jesus said to her, "Let the children be filled first, for it is not good to take the children's bread and throw it to the little dogs" (Mark 7:27). Note that healing and deliverance are here spoken of by the Master as "the children's bread"; therefore, if you are a child of God, you can surely press in for your portion.
The Syro-Phoenician woman purposed to get from the Lord what she was after, and she said, "Yes, Lord, yet even the little dogs under the table eat from the children's crumbs" (v. 28). Jesus was stirred as He saw the faith of this woman, and He told her, "For this saying go your way; the demon has gone out of your daughter" (v. 29).
Today many children of God are refusing their blood-purchased portion of health in Christ and throwing it away. Meanwhile, sinners are pressing through and picking it up from under the table and are finding the cure, not only for their bodies, but also for their spirits and souls. The Syro-Phoenician woman went home and found that the demon had indeed gone out of her daughter. Today there is bread — there is life and health — for every child of God through His powerful Word.
The Word can drive every disease away from your body. Healing is your portion in Christ, who Himself is our bread, our life, our health, our all in all. Though you may be deep in sin, you can come to Him in repentance, and He will forgive and cleanse and heal you. His words are spirit and life to those who will receive them (John 6:63). There is a promise in the last verse of Joel that says, "I will cleanse their blood that I have not cleansed" (Joel 3:21 KJV). This essentially says that He will provide new life within. The life of Jesus Christ, God's Son, can so purify people's hearts and minds that they become entirely transformed — spirit, soul, and body.
The sick people were around the pool of Bethesda, and one particular man had been there a long time. His infirmity was of thirty-eight years' standing. Now and again an opportunity to be healed would come as the angel stirred the waters, but he would be sick at heart as he saw another step in and be healed before him. Then one day Jesus was passing that way, and seeing him lying there in that sad condition, He asked, "Do you want to be made well?" (John 5:6). Jesus said it, and His words are "from everlasting to everlasting" (Ps. 90:2). These are His words today to you, tried and tested one. You may say, like this poor sick man, "I have missed every opportunity until now." Never mind that. "Do you want to be made well?"
Thought for today: One touch of living faith in Him is all that is required for wholeness to be your portion.
Excerpted from Smith Wigglesworth Devotional by Smith Wigglesworth, © 1999 by Whitaker House. Published by Whitaker House, New Kensington, PA. Used with permission. All rights reserved. www.whitakerhouse.com.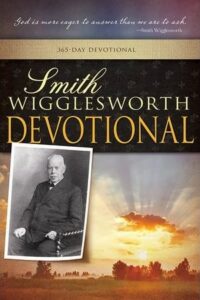 Smith Wigglesworth Devotional: 365 Day Devotional
By Whitaker House
Smith Wigglesworth was a man who took God at his word, and God used his faith as a model for others. Explore these daily truths from Scripture and the writings of the Apostle of Faith, and you'll quench your spiritual thirst, conquer defeating fears, be an effective soul winner, and see impossibilities turn into realities. 558 pages.
More Daily Devotions for March 22
Streams in the Desert by Mrs. Charles E. Cowman
Morning & Evening by Charles Spurgeon