Wigglesworth Devotional for March 20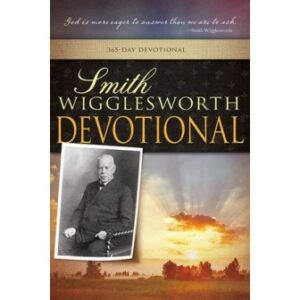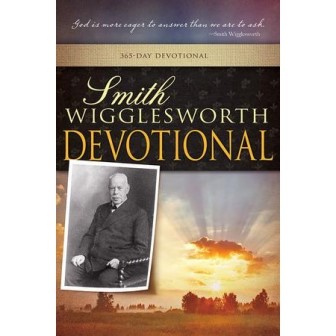 March 20
Delivered from Alcohol
As many as touched [His garment] were made perfectly well.
—Matthew 14:36
Scripture reading: Matthew 14:23-36
Stephen was just an ordinary man, but he was clothed with the divine. He was "full of faith and power" (Acts 6:8), and great wonders and miracles were done by him. Oh, this life in the Holy Spirit! Oh, this life of deep inward revelation, of transformation from one state to another, of growing in grace, in all knowledge, and in the power of the Spirit! In this state, the life and the mind of Christ are renewed in you, and He gives constant revelations of the might of His power. It is only this kind of thing that will enable us to stand.
In this life, the Lord puts you in all sorts of places and then reveals His power. I had been preaching in New York, and one day I sailed for England on the Lusitania. As soon as I got on board, I went down to my cabin. Two men were there, and one of them said, "Well, will I do for company?" He took out a bottle and poured
a glass of whiskey and drank it, and then he filled it up for me. "I never touch that stuff," I said. "How can you live without it?" he asked. "How could I live with it?" I asked. He admitted, "I have been under the influence of this stuff for months, and they say my insides are all shriveled up. I know that I am dying. I wish I could be delivered, but I just have to keep on drinking. Oh, if I could only be delivered! My father died in England and has given me his fortune, but what good will it be to me except to hasten me to my grave?"
I said to this man, "Say the word, and you will be delivered." He asked, "What do you mean?" I said, "Say the word — show that you are willing to be delivered — and God will deliver you." But it was just as if I were talking to a board for all the understanding he showed. I said to him, "Stand still," and I laid my hands on his head in the name of Jesus and cursed that alcohol demon that was taking his life. He cried out, "I'm free! I'm free! I know I'm free!" He took two bottles of whiskey and threw them overboard, and God saved, sobered, and healed him.
I continued to preach all the way across the ocean. He sat beside me at the table. Prior to this, he had not been able to eat, but now at every meal he went right through the menu.
Oh, the name of Jesus! We make too little use of that name. Even the children cried, "Hosanna" (Matt. 21:15). If we would let ourselves go and praise Him more and more, God would give us the shout of victory.
You need only a touch from Jesus to have a good time. The power of God is just the same today. To me, He's lovely. To me, He's saving health. To me, He's the Lily of the Valley. Oh, this blessed Nazarene, this King of Kings! Hallelujah! Will you let Him have your will? Will you let Him have you? If so, all His power is at your disposal.
Thought for today: There is always a place of deliverance when you let God search out what is spoiling and marring your life.
Excerpted from Smith Wigglesworth Devotional by Smith Wigglesworth, © 1999 by Whitaker House. Published by Whitaker House, New Kensington, PA. Used with permission. All rights reserved. www.whitakerhouse.com.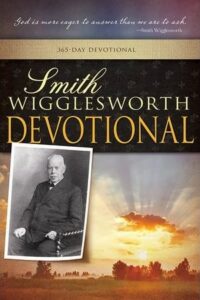 Smith Wigglesworth Devotional: 365 Day Devotional
By Whitaker House
Smith Wigglesworth was a man who took God at his word, and God used his faith as a model for others. Explore these daily truths from Scripture and the writings of the Apostle of Faith, and you'll quench your spiritual thirst, conquer defeating fears, be an effective soul winner, and see impossibilities turn into realities. 558 pages.
More Daily Devotions for March 20
Streams in the Desert by Mrs. Charles E. Cowman
Morning & Evening by Charles Spurgeon