Wigglesworth Devotional for March 17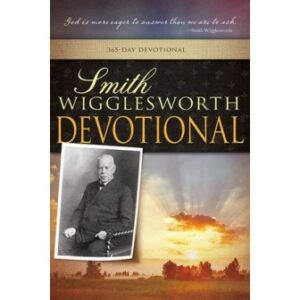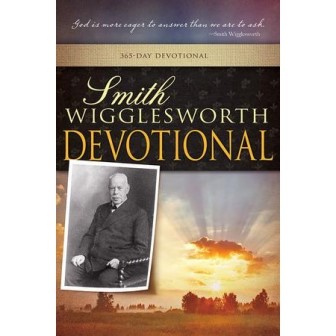 March 17
Life in the Word
As for God, His way is perfect; The word of the LORD is proven; He is a shield to all who trust in Him.
—Psalm 18:30
Scripture reading: Psalm 119:9-28
In the days when the number of disciples began to multiply, there arose a situation in which the Twelve had to make a definite decision not to occupy themselves with serving tables, but to give themselves continually to prayer and to the ministry of the Word. How important it is for all God's ministers to be continually in prayer and constantly feeding on the Scriptures of Truth. I often offer a reward to anyone who can catch me anywhere without my Bible or my New Testament.
None of you can be strong in God unless you are diligently and constantly listening to what God has to say to you through His Word. You cannot know the power and the nature of God unless you partake of His inbreathed Word. Read it in the morning, in the evening, and at every opportunity you get. After every meal, instead of indulging in unprofitable conversation around the table, read a chapter from the Word, and then have a season of prayer. I endeavor to make a point of doing this no matter where or with whom I am staying.
The psalmist said that he had hidden God's Word in his heart so that he might not sin against Him (Ps. 119:11). You will find that the more of God's Word you hide in your heart, the easier it is to live a holy life. He also testified that God's Word had given him life (v. 50). As you receive God's Word, your whole physical being will be given life, and you will be made strong. As you receive with meekness the Word (James 1:21), you will find faith springing up within. You will have life through the Word.
Thought for today: I find nothing in the Bible but holiness, and nothing in the world but worldliness. Therefore, if I live in the world, I will become worldly; on the other hand, if I live in the Bible, I will become holy.
Excerpted from Smith Wigglesworth Devotional by Smith Wigglesworth, © 1999 by Whitaker House. Published by Whitaker House, New Kensington, PA. Used with permission. All rights reserved. www.whitakerhouse.com.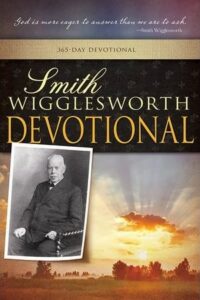 Smith Wigglesworth Devotional: 365 Day Devotional
By Whitaker House
Smith Wigglesworth was a man who took God at his word, and God used his faith as a model for others. Explore these daily truths from Scripture and the writings of the Apostle of Faith, and you'll quench your spiritual thirst, conquer defeating fears, be an effective soul winner, and see impossibilities turn into realities. 558 pages.
More Daily Devotions for March 17
Streams in the Desert by Mrs. Charles E. Cowman
Morning & Evening by Charles Spurgeon