Wigglesworth Devotional for March 16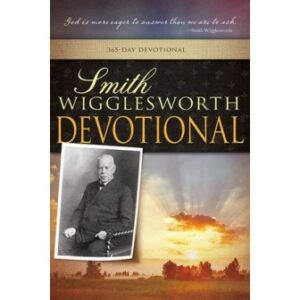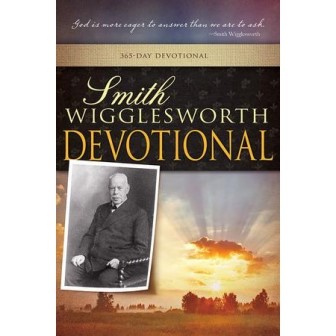 March 16
Kept by God's Power
While I was with them in the world, I kept them in Your name. Those whom You gave Me I have kept.
—John 17:12
Scripture reading: John 17
There are evil powers, but Jesus is greater than all evil powers. There are tremendous diseases, but Jesus is the Healer. No case is too hard for Him. The Lion of Judah will break every chain. He came to relieve the oppressed and to set the captive free (Luke 4:18). He came to bring redemption, to make us as perfect as man was before the Fall.
People want to know how to be kept by the power of God. He will contend for your body. When you are saved, Satan will come around and say, "See, you are not saved." The Devil is a liar.
I remember the story of the man whose life was swept and put in order. The evil power had been swept out of him. But the man was not filled with the Holy Spirit. If the Lord heals you, you dare not remain unresponsive to His Spirit. The evil spirit came back to that man, found his house swept, and took seven others worse than himself and dwelt there. The last stage of that man was worse than the first. (See Matthew 12:43–45.) Be sure to get filled with God. Get an Occupier. Be filled with the Spirit.
God's power cannot come out of you unless it is within you. We must have all inward confidence and knowledge that we are God's property, bought and paid for by the precious blood of Jesus. God wants you to know how to claim the victory and shout in the face of the Devil and say, "Lord, it is done." (See Revelation 21:6.)
God has a million ways of undertaking for those who go to Him for help. He has deliverance for every captive. He loves you so much that He even says, "Before they call, I will answer" (Isa. 65:24). Don't turn Him away.
Thought for today: Every position of grace into which you are led—forgiveness, healing, any kind of deliverance—will be contested by Satan.
Excerpted from Smith Wigglesworth Devotional by Smith Wigglesworth, © 1999 by Whitaker House. Published by Whitaker House, New Kensington, PA. Used with permission. All rights reserved. www.whitakerhouse.com.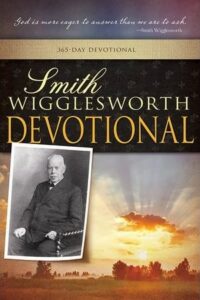 Smith Wigglesworth Devotional: 365 Day Devotional
By Whitaker House
Smith Wigglesworth was a man who took God at his word, and God used his faith as a model for others. Explore these daily truths from Scripture and the writings of the Apostle of Faith, and you'll quench your spiritual thirst, conquer defeating fears, be an effective soul winner, and see impossibilities turn into realities. 558 pages.
More Daily Devotions for March 16
Streams in the Desert by Mrs. Charles E. Cowman
Morning & Evening by Charles Spurgeon