Wigglesworth Devotional for March 15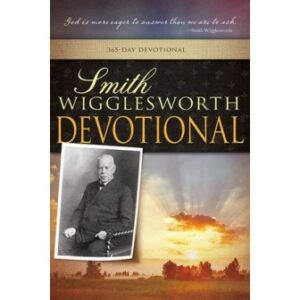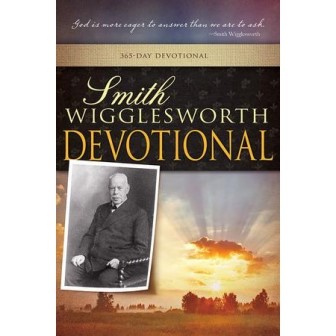 March 15
I Am the Lord Who Heals You
Is anyone among you sick? Let him call for the elders of the church, and let them pray over him, anointing him with oil in the name of the Lord. And the prayer of faith will save the sick, and the Lord will raise him up. And if he has committed sins, he will be forgiven.
—James 5:14-15
Scripture reading: James 5:7-20
We have in this precious Word a real basis for the truth of healing. In these verses God gives very definite instructions to the sick. If you are sick, your part is to call for the elders of the church; it is their part to anoint and pray for you in faith. Then the whole situation rests with the Lord. When you have been anointed and prayed for, you can rest assured that the Lord will raise you up. It is the Word of God.
I believe that we all can see that the church cannot play with this business. If believers turn away from these clear instructions, they are in a place of tremendous danger. Those who refuse to obey do so to their unspeakable loss. Many turn away from the Lord like King Asa, who "in his disease…did not seek the LORD" (2 Chron. 16:12). Consequently, "he died" (v. 13).
Does the Lord meet those who look to Him for healing and who obey the instructions set forth in the book of James? Most assuredly. He will undertake for the most extreme case.
A woman came into one of my meetings suffering terribly. Her whole arm was filled with poison, and her blood was so diseased that it was certain to bring her to her death. We rebuked the thing, and the next day she testified that she was without pain and had slept all night, a thing she had not done for two months. To God be all the praise! You will find that He will do this kind of thing all along.
God provides the double cure, for even if sin has been the cause of the sickness, His Word declares in James 5:15, "If he has committed sins, he will be forgiven."
Thought for today: If you turn away from any part of God's truth, the Enemy will certainly get an advantage over you.
Excerpted from Smith Wigglesworth Devotional by Smith Wigglesworth, © 1999 by Whitaker House. Published by Whitaker House, New Kensington, PA. Used with permission. All rights reserved. www.whitakerhouse.com.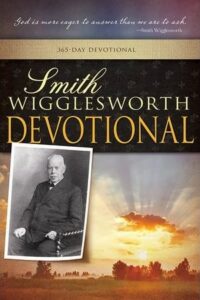 Smith Wigglesworth Devotional: 365 Day Devotional
By Whitaker House
Smith Wigglesworth was a man who took God at his word, and God used his faith as a model for others. Explore these daily truths from Scripture and the writings of the Apostle of Faith, and you'll quench your spiritual thirst, conquer defeating fears, be an effective soul winner, and see impossibilities turn into realities. 558 pages.
More Daily Devotions for March 15
Streams in the Desert by Mrs. Charles E. Cowman
Morning & Evening by Charles Spurgeon