Wigglesworth Devotional for March 14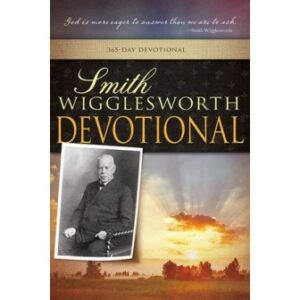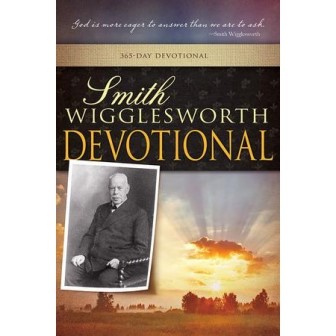 March 14
Ministering to a Lame Man
I desire therefore that the men pray everywhere, lifting up holy hands, without wrath and doubting.
—1 Timothy 2:8
Scripture reading: 1 Timothy 3
I remember when I was at Antwerp and Brussels. The power of God was very mighty upon me there. Going on to London, I called on some friends. To show you the leading of the Lord, these friends said, "Oh, God sent you here. How much we need you!" There was a young man twenty-six years old who had been in bed eighteen years. His body was much bigger than an ordinary body because of inactivity, but his legs were like a child's. He had never been able to dress himself.
When his family received the wire saying we were coming, the father dressed the young man. He was sitting in a chair when we arrived. I felt it was one of the opportunities of my life. I said to this young man, "What is the greatest desire of your heart?" "Oh," he said, "to be filled with the Holy Spirit!" I put my hands on him and said, "Receive; receive the Holy Spirit." Instantly he became drunk with the Spirit and fell off the chair like a big bag of potatoes. I saw what God could do with a helpless cripple. First, his head began shaking terrifically; then his back began moving very fast, and then his legs. Then he spoke clearly in tongues, and we wept and praised the Lord. Looking at his legs, I saw that they were still as they had been, by all appearances, and this is where I missed it.
These "missings" are sometimes God's opportunities of teaching us important lessons. He will teach us through our weaknesses what is not faith. It was not faith for me to look at that body, but human nature. The man who wants to work the works of God must never look at conditions but at Jesus, in whom everything is complete.
I looked at the boy, and there was absolutely no help. I turned to the Lord and said, "Lord, tell me what to do," and He did. He said, "Command him to walk in My name." This is where I missed it. I looked at his condition. I got the father to help lift him up to see if his legs had strength. We did our best, but he and I together could not move him. Then the Lord showed me my mistake, and I said, "God, forgive me." I got right down and repented and said to the Lord, "Please tell me again." God is so good. He never leaves us to ourselves. Again He said to me, "Command him in My name to walk." So I shouted, "Arise and walk in the name of Jesus." Did he do it? No, I declare he never walked. He was lifted up by the power of God in a moment, and he ran. The door was wide open; he ran out across the road into a field where he ran up and down and came back. Oh, it was a miracle!
Thought for today: Faith is actively refusing the power of the Devil.
Excerpted from Smith Wigglesworth Devotional by Smith Wigglesworth, © 1999 by Whitaker House. Published by Whitaker House, New Kensington, PA. Used with permission. All rights reserved. www.whitakerhouse.com.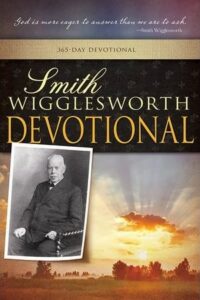 Smith Wigglesworth Devotional: 365 Day Devotional
By Whitaker House
Smith Wigglesworth was a man who took God at his word, and God used his faith as a model for others. Explore these daily truths from Scripture and the writings of the Apostle of Faith, and you'll quench your spiritual thirst, conquer defeating fears, be an effective soul winner, and see impossibilities turn into realities. 558 pages.
More Daily Devotions for March 14
Streams in the Desert by Mrs. Charles E. Cowman
Morning & Evening by Charles Spurgeon