Wigglesworth Devotional for March 10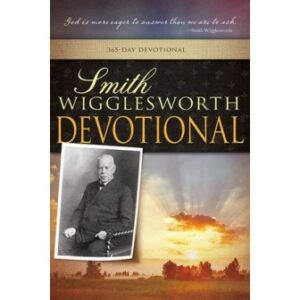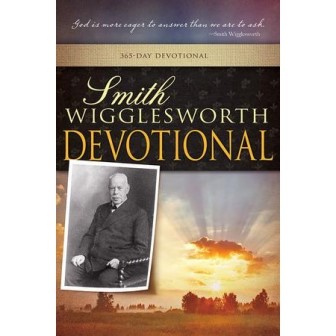 March 10
The Benefit of the Flaming Sword
So He drove out the man; and He placed cherubim at the east of the garden of Eden, and a flaming sword which turned every way, to guard the way to the tree of life.
—Genesis 3:24
Scripture reading: Romans 5:1-6:2
When I was baptized in the Holy Spirit, God showed me a wonderful truth. After Adam and Eve transgressed and were driven out of the Garden, the Tree of Life was guarded by a flaming sword — a sword of death if they entered the Garden. But the baptism in the Holy Spirit put the Tree of Life right inside of me and a flaming sword right outside of me to keep the Devil from me, so that I can eat the eternal bread all the time. I am eating this wonderful bread of life. Nothing can separate us from this life. It is increasing tremendously, perpetually.
"[What] shall separate us?" (Rom. 8:35). Tribulations come, but they only press us closer to persecution — the finest thing that can come. All these things work together for our good (v. 28). Nothing comes except what is helpful. Trials lift you. Distresses give you a sigh, but God causes you to triumph. "Greater is he that is in you" (1 John 4:4 KJV) than all the powers of darkness.
Whatever befalls you as you abide in Him is the good hand of God upon you so that you won't lose your inheritance. Every trial is a boost, every burden a place of exchanging strength. God will work. "Who shall bring a charge against God's elect?" (Rom. 8:33). People do it, but it makes no difference; "God is for us" (v. 31). "'Eye has not seen, nor ear heard, nor have entered into the heart of man the things which God has prepared for those who love Him.' But God has revealed them to us through His Spirit" (1 Cor. 2:9– 10). "No weapon formed against you shall prosper" (Isa. 54:17).
Know the wisdom and purpose of God's great hand upon you. Glorify God in distresses and persecution, for the Spirit of God is made manifest in these situations. Be chastened. Be perfected. Press on to higher heights, deeper depths, broader breadths. Faith is the victory (1 John 5:4). The hope is within you (1 Pet. 3:15). The joy is set before you. (See Hebrews 12:2.) God gives the peace that passes all understanding (Phil. 4:7). We know that the flesh has withered in the presence of the purifying of the Word. He who has brought you to this point will take you to the end (Phil. 1:6). I have mourned and wept bitterly when I needed revelation from God, but I did not need to do so.
The Lord lifts up and changes and operates. He remakes body and soul until He can say, "There is no spot in you" (Song 4:7). Yes, it was persecution, tribulation, and distress that drew us near to Him. These places of trial were places of uplifting, places of change, where God operated by the Spirit. Do not bypass this way, but let God have His way.
God stretched out His hand, covered us with the mantle of His love, and brought us nearer and nearer to the channel of His grace. Then our hearts moved and yielded and so turned to the Lord that every moment has seen a divine place where God has met us and stretched out His arms and said, "Seek My face" (Ps. 27:8); "Look to Me" (Isa. 45:22). Behold what great love the Master has for you, to lead you to the fountain of living water. Yield! Be led! Let God be glorified! Amen.
Thought for today: Among the persecuted you find those who are the ripest, the holiest, the purest, the most intent, those who are the most filled with divine order.
Excerpted from Smith Wigglesworth Devotional by Smith Wigglesworth, © 1999 by Whitaker House. Published by Whitaker House, New Kensington, PA. Used with permission. All rights reserved. www.whitakerhouse.com.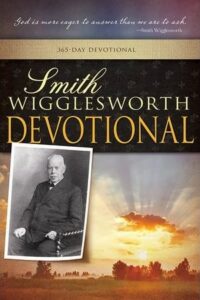 Smith Wigglesworth Devotional: 365 Day Devotional
By Whitaker House
Smith Wigglesworth was a man who took God at his word, and God used his faith as a model for others. Explore these daily truths from Scripture and the writings of the Apostle of Faith, and you'll quench your spiritual thirst, conquer defeating fears, be an effective soul winner, and see impossibilities turn into realities. 558 pages.
More Daily Devotions for March 10
Streams in the Desert by Mrs. Charles E. Cowman
Morning & Evening by Charles Spurgeon