Wigglesworth Devotional for March 1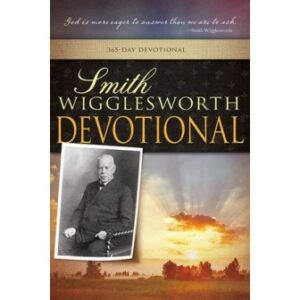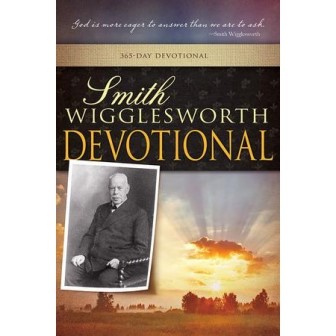 March 1
My Own Remarkable Healing
With men this is impossible, but with God all things are possible.
—Matthew 19:26
Scripture reading: Psalm 77
At one time I was so bound that no human power could help me. My wife thought that I would pass away. At that time I had just a faint glimpse of Jesus as the Healer. For six months I had been suffering from appendicitis, occasionally getting temporary relief. I went to the mission of which I was the pastor, but I fell to the floor in awful agony, and I was brought home to my bed. All night I was praying, pleading for deliverance, but none came. My wife was sure it was my call home to heaven and sent for a physician. He said that there was no possible chance for me — my body was too weak. Having had the appendicitis for six months, my whole system was drained. Because of that, he thought that it was too late for an operation. He left my wife in a state of brokenheartedness.
After he left, a young man and an old lady came to our door. I knew that the old lady was a woman of real prayer. They came upstairs to my room. This young man jumped on the bed and commanded the evil spirit to come out of me. He shouted, "Come out, you devil! I command you to come out in the name of Jesus!" There was no chance for an argument or for me to tell him that I would never believe that there was a devil inside of me. The thing had to go in the name of Jesus, and it went. I was instantly healed.
I arose, dressed, and went downstairs. I was still in the plumbing business, and I asked my wife, "Is there any work in? I'm all right now, and I am going to work." I found that there was a certain job to be done, and I picked up my tools and went off to do it. Just after I left, the doctor came in, put his hat down in the hall, and walked up to the bedroom. But the invalid was not there. "Where is Mr. Wigglesworth?" he asked. "Oh, doctor, he's gone out to work," said my wife. "You'll never see him alive again," said the doctor; "they'll bring him back a corpse."
Well, God was not ready for me to be a corpse. Since that time the Lord has given me the privilege of praying for people with appendicitis in many parts of the world, and I have seen a great many people up and dressed within a quarter of an hour from the time I prayed for them. We have a living Christ who is willing to meet people in every place.
Our God is real, and He has saving and healing power today. Our Jesus is just the same "yesterday, today, and forever" (Heb. 13:8). He saves and heals today just as of old, and He wants to be your Savior and your Healer.
Oh, if you would only believe God! What would happen? The greatest things. Some have never tasted the grace of God, have never had the peace of God. Unbelief robs them of these blessings. It is possible to hear and yet not to perceive the truth. It is possible to read the Word and not share in the life it brings. It is necessary for us to have the Holy Spirit to unfold the Word and bring to us the life that is Christ. We can never fully understand the wonders of this redemption until we are full of the Holy Spirit.
Thought for today: If Satan were almighty, we would all have to quake with fear. But when we know that Satan is subject to the powers of God in everything, we can be conquerors over every situation.
Excerpted from Smith Wigglesworth Devotional by Smith Wigglesworth, © 1999 by Whitaker House. Published by Whitaker House, New Kensington, PA. Used with permission. All rights reserved. www.whitakerhouse.com.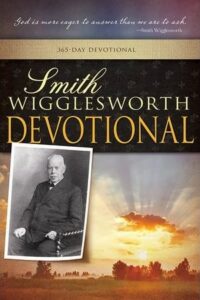 Smith Wigglesworth Devotional: 365 Day Devotional
By Whitaker House
Smith Wigglesworth was a man who took God at his word, and God used his faith as a model for others. Explore these daily truths from Scripture and the writings of the Apostle of Faith, and you'll quench your spiritual thirst, conquer defeating fears, be an effective soul winner, and see impossibilities turn into realities. 558 pages.
More Daily Devotions for March 1
Streams in the Desert by Mrs. Charles E. Cowman
Morning & Evening by Charles Spurgeon