Wigglesworth Devotional for June 9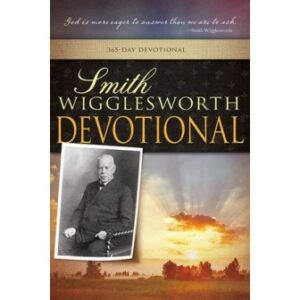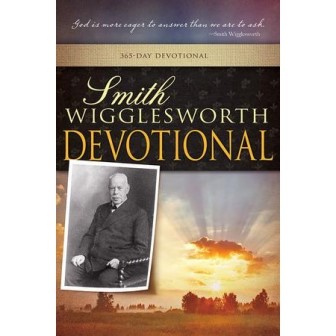 June 9
A Fresh Vision for Each Day
His compassions fail not. They are new every morning.
—Lamentations 3:22-23
Scripture reading: Psalm 62
I am out to win souls. It is my business to seek the lost. It is my business to make everybody hungry, dissatisfied, mad, or glad. I want to see every person filled with the Holy Spirit. I must have a message from heaven that will not leave people as I found them. Something must happen if we are filled with the Holy Spirit. Something must happen at every place. Men must know that a man filled with the Holy Spirit is no longer a man. A man can be swept by the power of God in his first stage of revelation of Christ, and from that moment on, he has to be an extraordinary man. In order to be filled with the Holy Spirit, he has to become a free body for God to dwell in.
I appeal to you who have been filled with the Holy Spirit: whatever the cost, let God have His way. I appeal to you who have to move on, who cannot rest until God does something for you. God has been revealing to me that anyone who does not sin yet remains in the same place spiritually for a week is a backslider. You say, "How is it possible?" Because God's revelation is available to anyone who will wholeheartedly be committed to following God.
Staying the same for two days would almost indicate that you had lost the vision. The child of God must have a fresh vision every day. The child of God must be more active by the Holy Spirit every day. The child of God must come into line with the power of heaven, where he knows that God has put His hand upon him.
Jesus went about doing good, for God was with Him. God anointed Him. Beloved, is that not the ministry to which God would have us become heirs? Why? Because the Holy Spirit has to bring us a revelation of Jesus, and the purpose of being filled with the Holy Spirit is to give us a revelation of Jesus. He will make the Word of God just the same life as was given by the Son, as new, as fresh, as effective as if the Lord Himself were speaking.
I wonder how many of you are a part of the bride of Christ? The bride loves to hear the Bridegroom's voice (John 3:29). Here it is, the blessed Word of God, the whole Word, not just part of it. No, we believe in the whole thing. Day by day, we find out that the Word itself gives life. The Spirit of the Lord breathes through us. He makes the Word come alive in our hearts and minds. So I have within my hands, within my heart, within my mind, this blessed reservoir of promises that is able to do so many marvelous things.
God has indeed been manifesting Himself. I must tell you one of those cases. In Oakland, California, I held meetings at a theater. Only to glorify God, I tell you that Oakland was in a very serious state. There was very little Pentecostal work there, and so a large theater was rented. God worked especially in filling the place until we had to have overflow meetings. In these meetings, we had a rising flood of people getting saved by standing up voluntarily, all over that place, getting saved the moment they stood. Then we had a large number of people who needed help in their bodies, rising up in faith and being healed.
One of them was an old man who was ninety-five years of age. He had been suffering for three years until he gradually got to the place that for three weeks he was consuming only liquids. He was in a terrible state, but this man was different from the others. I got him to stand while I prayed for him, and he came back and told us with such a radiant face that new life had come into his body. He said, "I am ninety-five years old. When I came into the meeting, I was full of pain with cancer in the stomach. I have been healed so that I have been eating perfectly, and I have no pain." Similarly, many people were healed.
I hope you are expecting big things.
Thought for today: No man can have the Trinity abiding in him and be the same as he was before.
Excerpted from Smith Wigglesworth Devotional by Smith Wigglesworth, © 1999 by Whitaker House. Published by Whitaker House, New Kensington, PA. Used with permission. All rights reserved. www.whitakerhouse.com.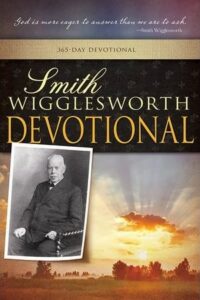 Smith Wigglesworth Devotional: 365 Day Devotional
By Whitaker House
Smith Wigglesworth was a man who took God at his word, and God used his faith as a model for others. Explore these daily truths from Scripture and the writings of the Apostle of Faith, and you'll quench your spiritual thirst, conquer defeating fears, be an effective soul winner, and see impossibilities turn into realities. 558 pages.
More Daily Devotions for June 9
Streams in the Desert by Mrs. Charles E. Cowman
Morning & Evening by Charles Spurgeon