Wigglesworth Devotional for June 8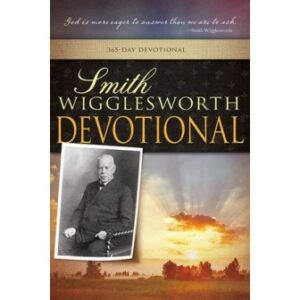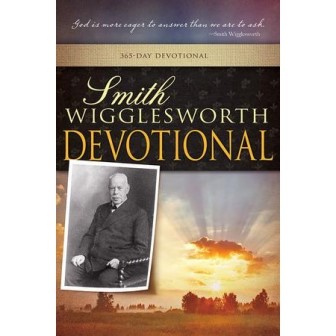 June 8
The Need for Humility
Serving the Lord with all humility.
—Acts 20:19
Scripture reading: James 4
None of us will be able to be ministers of the new covenant of promise in the power of the Holy Spirit without humility. It is clear to me that in the measure the death of the Lord is in me, the life of the Lord will abound in me. To me, the baptism of the Holy Spirit is not a goal; it is an infilling that allows us to reach the highest level, the holiest position that it is possible for human nature to reach. The baptism of the Holy Spirit comes to reveal Him who is filled fully with God.
To be baptized with the Holy Spirit is to be baptized into death, into life, into power, into fellowship with the Trinity, where we cease to be and God takes us forever. Paul said, "I have been crucified with Christ; it is no longer I who live, but Christ lives in me" (Gal. 2:20). I believe that God wants to put His hand upon us so that we may reach ideal definitions of humility, of human helplessness, of human insufficiency, until we will rest no more upon human plans, but have God's thoughts, God's voice, and God the Holy Spirit to speak to us. Now here is a word for us: "And see, now I go bound in the spirit" (Acts 20:22). There is the Word. Is that a possibility? Is there a possibility for a person to align himself so completely with the divine will of God?
Jesus was a man, flesh and blood like us, while at the same time, He was the incarnation of divine authority, power, and majesty of the glory of heaven. He bore in His body the weaknesses of human flesh. He was tempted "in all points…as we are, yet without sin" (Heb. 4:15). He is so lovely, such a perfect Savior. Oh, that I could shout "Jesus" in such a way that the world would hear. There is salvation, life, power, and deliverance through His name. But, beloved, I see that "the Spirit drove Him" (Mark 1:12), that He was "led by the Spirit" (Luke 4:1), and here comes Paul "bound in the spirit" (Acts 20:22).
What an ideal condescension of heaven that God should lay hold of humanity and possess it with His holiness, His righteousness, His truth, and His faith so that Paul could say, "I go bound (v. 22); I have no choice. The only choice is for God. The only desire or ambition is God's. I am bound with God." Is it possible, beloved?
If you look at the first chapter of Galatians, you will see how wonderfully Paul rose to this state of bliss. If you look at the third chapter of Ephesians, you see how he became "less than the least of all saints" (v. 8). In Acts 26, you will hear him say, "King Agrippa, I was not disobedient to the heavenly vision" (v. 19). In order to keep the vision, he yielded not to flesh and blood. God laid hold of him; God bound him; God preserved him. I ought to say, however, that it is a wonderful position to be preserved by the Almighty. We ought to see to it in our Christian experience that when we commit ourselves to God, the consequences will be all right. He who "seeks to save his life will lose it, and whoever loses his life will preserve it" (Luke 17:33).
What is it to be bound by the Almighty, preserved by the Infinite? There is no end to God's resources. They reach right into glory. They never finish on the earth. God takes control of a man in the baptism of the Holy Spirit as he yields himself to God. There is the possibility of being taken and yet left—taken charge of by God and left in the world to carry out His commands. That is one of God's possibilities for humanity: to be taken over by the power of God while being left in the world to be salt as the Scripture describes (Matt. 5:13).
Thought for today: The way to get up is to get down.
Excerpted from Smith Wigglesworth Devotional by Smith Wigglesworth, © 1999 by Whitaker House. Published by Whitaker House, New Kensington, PA. Used with permission. All rights reserved. www.whitakerhouse.com.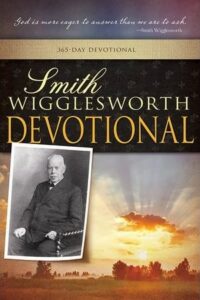 Smith Wigglesworth Devotional: 365 Day Devotional
By Whitaker House
Smith Wigglesworth was a man who took God at his word, and God used his faith as a model for others. Explore these daily truths from Scripture and the writings of the Apostle of Faith, and you'll quench your spiritual thirst, conquer defeating fears, be an effective soul winner, and see impossibilities turn into realities. 558 pages.
More Daily Devotions for June 8
Streams in the Desert by Mrs. Charles E. Cowman
Morning & Evening by Charles Spurgeon