Wigglesworth Devotional for June 7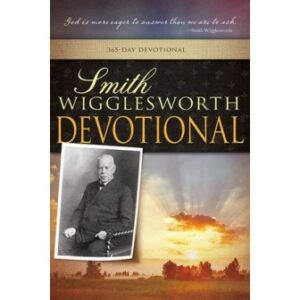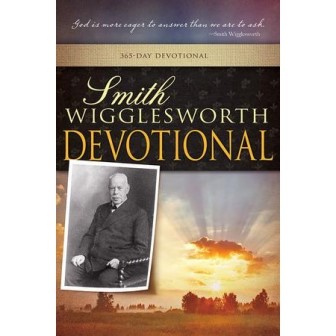 June 7
Take Each Opportunity
[Paul] is a chosen vessel of Mine to bear My name before Gentiles, kings, and the children of Israel. For I will show him how many things he must suffer for My name's sake.
—Acts 9:15-16
Scripture reading: Acts 20:7-12, 17-38
Paul preached from evening to midnight, and in the middle of the night, something startling happened. If you turn to Philippians, you will see a wonderful truth there where Paul says, "I may attain to the resurrection" (Phil. 3:11). Hear the words spoken to Martha, that wonderful saying when Jesus said to her, "I am the resurrection and the life. He who believes in Me, though he may die, he shall live" (John 11:25). Paul desired to attain resurrection life, and it is remarkable evidence to me that you never attain anything until opportunity comes. On the activity of faith, you will find that God will bring so many things before your notice that you will have no time to think over them. You will jump into them and bring authority by the power of the Spirit. If you took time to think, you would miss the opportunity.
I was in San Francisco riding down the main street one day. I came across a group in the street, so the driver stopped, and I jumped out of the car. Rushing across to where the commotion was, I found, as I broke through the crowd, a body laid on the ground apparently in a tremendous seizure of death. I got down and asked, "What is wrong?" He replied in a whisper, "Cramp." I put my hand underneath his back and said, "Come out in the name of Jesus," and the boy jumped up and ran away. He never even said, "Thank you."
Likewise, you will find out that with the baptism of the Holy Spirit, you will be in a position where you must act because you have no time to think. The Holy Spirit works on the power of divine origin. It is the supernatural, God filling until it becomes a freeing power by the authority of the Almighty. It sees things come to pass that could not come to pass in any other way.
Let me say more about Paul's position: it is midnight, and death comes to a young man as a result of a fall from a window. The first thing Paul does is the most absurd thing to do, yet it is the most practical thing to do in the Holy Spirit: he fell on the young man. Yes, fell on him, embraced him, and left him alive. Some would say he fell on him, crushed life into him, and brought him back. It is the activity of the Almighty. We must see that in any meeting, the Holy Spirit can demonstrate His divine power until we realize that we are in the presence of God. All can be healed, where the power of the resurrection of Jesus Christ is clearly in evidence, where we see nothing but Jesus. This same Jesus is present today.
Thought for Today: God's Son is placed in power over the power of the Enemy; anybody who deals falsely with the Word of God nullifies the position of authority that Christ has given him over Satan.
Excerpted from Smith Wigglesworth Devotional by Smith Wigglesworth, © 1999 by Whitaker House. Published by Whitaker House, New Kensington, PA. Used with permission. All rights reserved. www.whitakerhouse.com.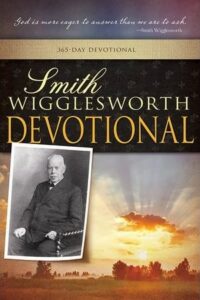 Smith Wigglesworth Devotional: 365 Day Devotional
By Whitaker House
Smith Wigglesworth was a man who took God at his word, and God used his faith as a model for others. Explore these daily truths from Scripture and the writings of the Apostle of Faith, and you'll quench your spiritual thirst, conquer defeating fears, be an effective soul winner, and see impossibilities turn into realities. 558 pages.
More Daily Devotions for June 7
Streams in the Desert by Mrs. Charles E. Cowman
Morning & Evening by Charles Spurgeon