Wigglesworth Devotional for June 6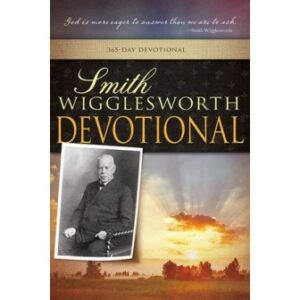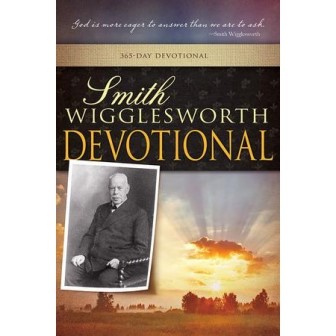 June 6
Equipped for Service
Blessed are those who are persecuted for righteousness" sake, for theirs is the kingdom of heaven.
—Matthew 5:10
Scripture reading: Romans 12:1-13
We can be equipped with the power of God. I want you to keep your minds fixed on this fact, for it will help to establish you. It will strengthen you if you think about Paul, who was "one born out of due time" (1 Cor. 15:8).
Paul was "a brand plucked from the fire" (Zech. 3:2), chosen by God to be an apostle to the Gentiles (Eph. 3:1). I want you to see him, first as a persecutor, furious to destroy those who were bringing glad tidings to the people. See how madly he rushed them into prison, urging them to blaspheme the holy name of Christ. Then see this man changed by the power of Christ and the Gospel of God. See him divinely transformed by God, filled with the Holy Spirit. As you read the ninth chapter of Acts, you see how special his calling was. In order for Paul to understand how he might be able to minister to the needy, God's Son said to Ananias, "I will show him how many things he must suffer for My name's sake" (Acts 9:16).
I don't want you to think I mean suffering with diseases. I mean suffering in persecution, with slander, strife, bitterness, abusive scoldings, and with many other evil ways of suffering; but none of these things will hurt you. Instead, they will kindle a fire of holy ambition within you.
To be persecuted for Christ's sake is to be united with a blessed people, with those chosen to cry under the altar, "How long?" (Rev. 6:10). Oh, to know that we may cooperate with Jesus. If we suffer persecution, rejoice in that day. Beloved, God wants witnesses, witnesses of truth, witnesses to the full truth, witnesses to the fullness of redemption, witnesses to the deliverance from the power of sin and disease, witnesses who can claim their territory, because of the eternal power working in them, eternal life beautifully, gloriously filling the body, until the body is filled with the life of the Spirit. God wants us to believe that we may be ministers of that kind.
Paul was lost in the zeal of his ministry. Those first disciples gathered together on the first day of the week to break bread (Acts 20:7). See their need for breaking bread. As they were gathered together, they were caught up with the ministry. In Switzerland, the people said to me, "How long can you preach to us?" I said, "When the Holy Spirit is upon me, I can preach forever!"
If it were only man's ability or college training, we might be crazy before we began, but if it is the Holy Spirit's ministry, we will be as sound as a bell that has no flaw in it. It will be the Holy Spirit at the first, in the middle, and at the end. I do not want to think of anything during the preaching so that the preaching will reflect nothing except, "Thus says the Lord." The preaching of Jesus is that blessed incarnation, that glorious freedom from bondage, that blessed power that liberates from sin and the powers of darkness, that glorious salvation that saves you from death to life, and from the power of Satan to God.
Thought for today: The cup of suffering from heaven is united with a baptism of fire.
Excerpted from Smith Wigglesworth Devotional by Smith Wigglesworth, © 1999 by Whitaker House. Published by Whitaker House, New Kensington, PA. Used with permission. All rights reserved. www.whitakerhouse.com.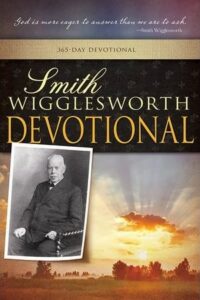 Smith Wigglesworth Devotional: 365 Day Devotional
By Whitaker House
Smith Wigglesworth was a man who took God at his word, and God used his faith as a model for others. Explore these daily truths from Scripture and the writings of the Apostle of Faith, and you'll quench your spiritual thirst, conquer defeating fears, be an effective soul winner, and see impossibilities turn into realities. 558 pages.
More Daily Devotions for June 6
Streams in the Desert by Mrs. Charles E. Cowman
Morning & Evening by Charles Spurgeon