Wigglesworth Devotional for June 30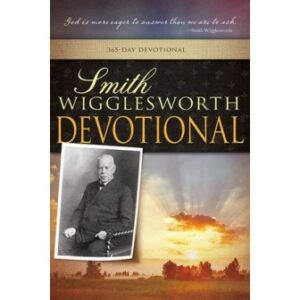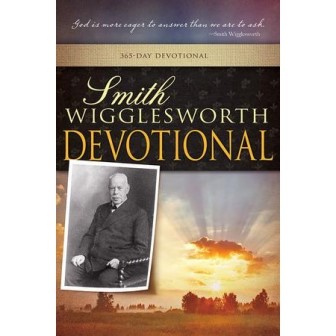 June 30
Resurrection Life
Let this mind be in you which was also in Christ Jesus.
—Philippians 2:5
Scripture reading: Romans 6:1-14
Have you been to the place of illumination? Illumination means that your very mind, which was depraved, is now the mind of Christ; the very nature that was bound now has a resurrection touch; your very body has come in contact with the life of God until you who were lost are found, and you who were dead are alive again by the resurrection power of the Word of the life of Christ. What a glorious inheritance in the Spirit!
Believer, if you have not reached all this, the ladder extends from heaven to earth to take you from earth to heaven. Do not be afraid of taking the steps. You will not slip back. Have faith in God. Experience divine resurrection life—more divine in thought, more wonderful in revelation. Resurrection life means living in the Spirit, wakened into all likeness, made alive by the same Spirit!
Are you lowly and meek in your mind? It is the divine plan of the Savior. You must be like Him. Do you desire to be like Him? There is nothing but yourself that can hinder you in this. You are the one who stops the current. You are the one who stops the life.
While ministering in one place, we had a banquet for people who were distressed — people who were lame and weary, blind and diseased in every way. A dear man got hold of a boy who was encased in iron from top to bottom, lifted him up, and placed him onto the platform. Hands were laid on him in the name of Jesus.
"Papa! Papa! Papa!" the boy said. "It's going all over me! Oh, Papa, come and take these irons off!" I do like to hear children speak; they say such wonderful things. The father took the irons off, and the life of God had gone all over the boy!
Don't you know this is the resurrection touch? This is the divine life; this is what God has brought us into. Let it go over us, Lord—the power of the Holy Spirit, the resurrection of heaven, the sweetness of Your blessing, the joy of the Lord!
Thought for today: God rejoices when we manifest a faith that holds Him to His Word.
Excerpted from Smith Wigglesworth Devotional by Smith Wigglesworth, © 1999 by Whitaker House. Published by Whitaker House, New Kensington, PA. Used with permission. All rights reserved. www.whitakerhouse.com.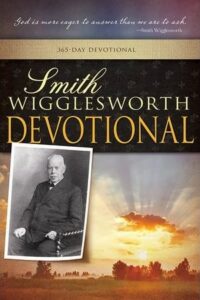 Smith Wigglesworth Devotional: 365 Day Devotional
By Whitaker House
Smith Wigglesworth was a man who took God at his word, and God used his faith as a model for others. Explore these daily truths from Scripture and the writings of the Apostle of Faith, and you'll quench your spiritual thirst, conquer defeating fears, be an effective soul winner, and see impossibilities turn into realities. 558 pages.
More Daily Devotions for June 30
Streams in the Desert by Mrs. Charles E. Cowman
Morning & Evening by Charles Spurgeon