Wigglesworth Devotional for June 28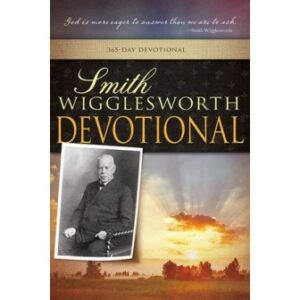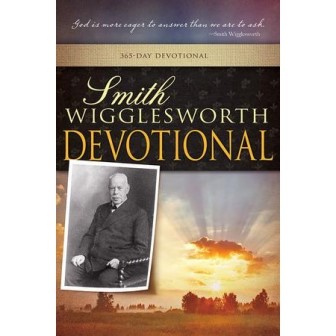 June 28
Lowliness and Meekness
I am among you as the One who serves.
—Luke 22:27
Scripture reading: John 15:9-27
Jesus emphasized this new commandment when He left us: "A new commandment I give to you, that you love one another; as I have loved you, that you also love one another" (John 13:34). To the extent that we miss this instruction, we miss all the Master's instruction. If we miss that commandment, we miss everything. All the future summits of glory are yours in that you have been recreated in a deeper order by this commandment to love.
When we reach this attitude of love, then we make no mistake about lowliness. We will submit ourselves in the future in order that we may be useful to one another. And when we come to a place where we serve for pure love's sake, because it is the divine hand of the Master upon us, we will find out that we will never fail. Love never fails when it is divinely appointed in us. However, the so-called love in our human nature does fail and has failed from the beginning.
Suppose a man corresponds with me, seeking to learn more about me and to establish a relationship. The only thing I would have to say in answering his letters is, "Brother, all that I know about Wigglesworth is bad." There is no good thing in human nature. However, all that I know about the new creation in Wigglesworth is good. The important thing is whether we are living in the old creation or the new creation.
So I implore you to see that there is a lowliness, a humbleness, that leads you to meekness, that leads you to separate yourself from the world, that puts you so in touch with the Master that you know you are touching God. The blood of Jesus cleanses you from sin and all pollution (1 John 1:7). There is something in this holy position that makes you know you are free from the power of the Enemy.
Thought for today: The greatest plan that Jesus ever presented in His ministry was the ministry of service.
Excerpted from Smith Wigglesworth Devotional by Smith Wigglesworth, © 1999 by Whitaker House. Published by Whitaker House, New Kensington, PA. Used with permission. All rights reserved. www.whitakerhouse.com.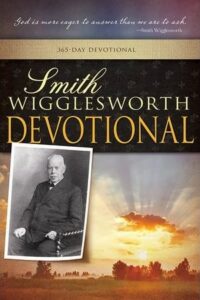 Smith Wigglesworth Devotional: 365 Day Devotional
By Whitaker House
Smith Wigglesworth was a man who took God at his word, and God used his faith as a model for others. Explore these daily truths from Scripture and the writings of the Apostle of Faith, and you'll quench your spiritual thirst, conquer defeating fears, be an effective soul winner, and see impossibilities turn into realities. 558 pages.
More Daily Devotions for June 28
Streams in the Desert by Mrs. Charles E. Cowman
Morning & Evening by Charles Spurgeon