Wigglesworth Devotional for June 23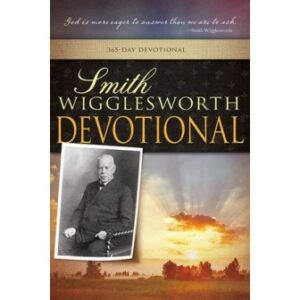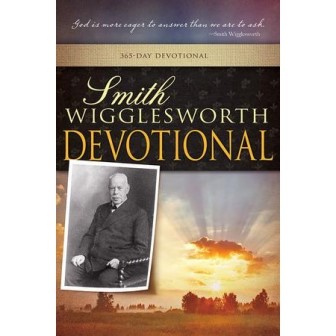 June 23
Found in Him
I have suffered the loss of all things, and count them as rubbish, that I may gain Christ and be found in Him.
—Philippians 3:8-9
Scripture reading: 2 Peter 3:9-18
There is a place of seclusion, a place of rest and faith in Jesus. Nothing else is like it. Jesus came to His disciples on the water, and they were terrified. But He said, "It is I; do not be afraid" (Matt. 14:27). My friend, He is always there. He is there in the storm as well as in the peace; He is there in adversity. When will we know He is there? When we are "found in Him," not having our own work, our own plan, but resting in the omnipotent plan of God. Oh, is it possible for the child of God to fail? It is not possible, for "He who keeps Israel shall neither slumber nor sleep" (Ps. 121:4). He will watch over us continually, but we must be "found in Him."
I know there is a secret place in Jesus that is available to us today. My brother, my sister, you have been nearly weighed down with troubles. They have almost crushed you. Sometimes you thought you would never get out of this place of difficulty, but you have no idea that behind the whole thing, God has been working a plan greater than all.
Today is a resurrection day. We must know the resurrection of His power in brokenness of spirit: "That I may know Him and the power of His resurrection" (Phil. 3:10). Jesus said to Martha, "I am the resurrection and the life" (John 11:25). Oh, to know the resurrection power, to know the rest of faith. Any one of us, without exception, can reach this happiness in the Spirit. There is something different between saying you have faith and then being pressed into a tight corner and proving that you have faith. If you dare to believe, it will be done according to your faith: "Whatever things you ask when you pray, believe that you receive them, and you will have them" (Mark 11:24). Jesus is "the resurrection and the life" (John 11:25). With God's help, we must gain this life. We can reach it with the knowledge that He will make us as white as snow, as pure and holy as He, that we may go with boldness to His "throne of grace" (Heb. 4:16). Boldness is in His holiness. Boldness is in His righteousness. Boldness is in His truth. You cannot have the boldness of faith if you are not pure. What blessed words follow: "the fellowship of His sufferings" (Phil. 3:10). Remember, unless that fellowship touches us, we will never have much power.
Jesus came forth in the glory of the Father, filled with all the fullness of God. It was God's plan before "the foundation of the world" (Matt. 25:34). God loved the fearful, helpless human race, with all its blackness and hideousness of sin, and He provided the way for redemption. May God give us such "fellowship of His sufferings" (Phil. 3:10) that when we see a person afflicted with cancer, we will pray right through until the disease is struck dead. When we see a bent and helpless woman or a man who is weak and sick, may God give us compassion and a fellowship with them that will lighten their heavy burdens and set them free. How often we have missed the victory because we did not have compassion at the needed moment. We failed to pray with a broken heart.
Is there anything more? Oh, yes, we must see the next thing. We must be "conformed to His death" (Phil. 3:10). "Unless a grain of wheat falls into the ground and dies, it remains alone; but if it dies, it produces much grain" (John 12:24). God wants you to see that unless you are dead indeed, unless you come to a perfect crucifixion, unless you die with Him, you are not in the "fellowship of His sufferings" (Phil. 3:10). May God move upon us in this life to bring us into an absolute death, not merely to talk about it. In this way, Christ's life may be made manifest.
The Lord wants us to understand that we must come to a place where our natural life ceases, and by the power of God, we rise into a life where God rules and reigns. Do you long to know Him? Do you long to be "found in Him"? Your longing will be satisfied today. I ask you to fall in the presence of God. If you want to know God, yield to His mighty power, and obey the Spirit.
Thought for today: When the Spirit of the Lord moves within you, you will be broken down and then built up.
Excerpted from Smith Wigglesworth Devotional by Smith Wigglesworth, © 1999 by Whitaker House. Published by Whitaker House, New Kensington, PA. Used with permission. All rights reserved. www.whitakerhouse.com.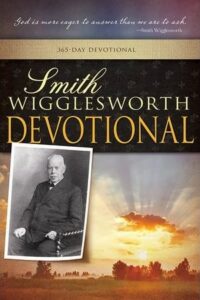 Smith Wigglesworth Devotional: 365 Day Devotional
By Whitaker House
Smith Wigglesworth was a man who took God at his word, and God used his faith as a model for others. Explore these daily truths from Scripture and the writings of the Apostle of Faith, and you'll quench your spiritual thirst, conquer defeating fears, be an effective soul winner, and see impossibilities turn into realities. 558 pages.
More Daily Devotions for June 23
Streams in the Desert by Mrs. Charles E. Cowman
Morning & Evening by Charles Spurgeon