Wigglesworth Devotional for June 22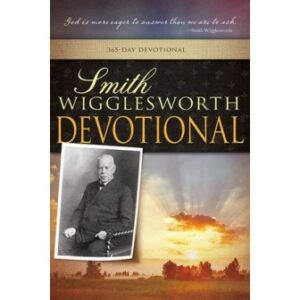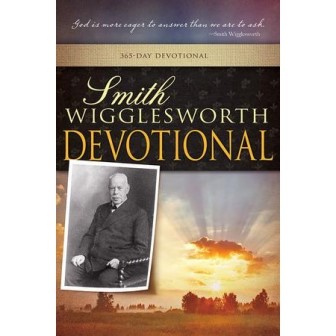 June 22
Be Made New
But what things were gain to me, these I have counted loss for Christ. Yet indeed I also count all things loss for the excellence of the knowledge of Christ Jesus my Lord.
—Philippians 3:7-8
Scripture reading: 2 Corinthians 5
Daily, there must be a revival touch in our hearts. God must change us after His fashion. We are to be made new all the time. There is no such thing as having all grace and knowledge. God wants us to begin with these words of power found in Philippians 3 and never stop, but go on to perfection. I am positive that no man can attain like-mindedness except by the illumination of the Spirit.
God has been speaking to me over and over that I must urge people to receive the baptism of the Holy Spirit. In the baptism of the Holy Spirit, there is unlimited grace and endurance as the Spirit reveals Himself to us. The excellency of Christ can never be understood apart from illumination. I must witness about Christ. Jesus said to Thomas, "Thomas, because you have seen Me, you have believed. Blessed are those who have not seen and yet have believed" (John 20:29).
There is a revelation that brings us into touch with Him where we get all and see right into the fullness of Christ. As Paul saw the depths and heights of the grandeur, he longed that he might gain Him. Before his conversion, in his passion and zeal, Paul would do anything to bring Christians to death. His passion raged like a mighty lion. As he was going to Damascus, he heard the voice of Jesus saying, "Saul, Saul, why are you persecuting Me?" (Acts 9:4). What touched him was the tenderness of God.
Friends, it is always God's tenderness that reaches us. He comes to us in spite of our weakness and depravity. If somebody came to oppose us, we would stand our ground, but when He comes to forgive us, we do not know what to do. Oh, to gain Christ! A thousand things in the nucleus of a human heart need softening a thousand times a day. There are things in us that unless God shows us "the excellence of the knowledge of Christ Jesus," we will never be broken and brought to ashes. But God will do it. We will not merely be saved, but we will be saved a thousand times over! Oh, this transforming regeneration by the power of the Spirit of the living God makes me see there is a place to "gain Christ" (Phil. 3:8), so that I may stand complete there. As He was, so am I to be.
We cannot depend upon our works, but upon the faithfulness of God, being able under all circumstances to be hidden in Him, covered by the almighty presence of God. The Scriptures tell us that we are in Christ and Christ is in God (1 Cor. 3:23). What is able to move you from this place of omnipotent power? "Shall tribulation, or distress, or persecution, or famine, or nakedness, or peril, or sword?" (Rom. 8:35). Oh, no! Will life, or death, or principalities, or powers? (v. 38). No, "we are more than conquerors through Him who loved us" (v. 37).
Thought for today: The Holy Spirit is the great Illuminator who makes me understand all the depths of Him.
Excerpted from Smith Wigglesworth Devotional by Smith Wigglesworth, © 1999 by Whitaker House. Published by Whitaker House, New Kensington, PA. Used with permission. All rights reserved. www.whitakerhouse.com.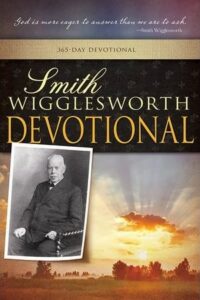 Smith Wigglesworth Devotional: 365 Day Devotional
By Whitaker House
Smith Wigglesworth was a man who took God at his word, and God used his faith as a model for others. Explore these daily truths from Scripture and the writings of the Apostle of Faith, and you'll quench your spiritual thirst, conquer defeating fears, be an effective soul winner, and see impossibilities turn into realities. 558 pages.
More Daily Devotions for June 22
Streams in the Desert by Mrs. Charles E. Cowman
Morning & Evening by Charles Spurgeon