Wigglesworth Devotional for June 21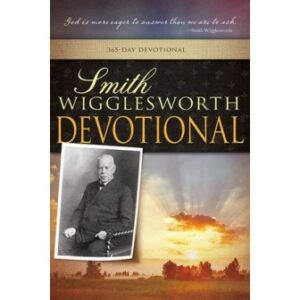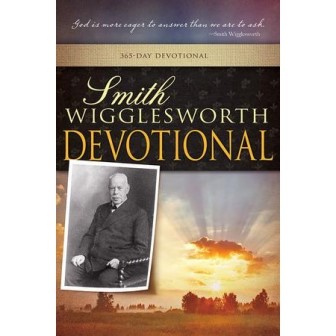 June 21
Brokenness Precedes Blessing
Then Jesus said to His disciples, "If anyone desires to come after Me, let him deny himself, and take up his cross, and follow Me."
—Matthew 16:24
Scripture reading: Matthew 10:16-42
We must acknowledge our helplessness and nothingness. Although laboring in the Spirit is painful, God can lift the burden from us. I have had those days when I feel burdened. I have had it this morning, but now God is lifting the heaviness. And I say, brother and sister, unless God brings us into a place of brokenness of spirit, unless God remolds us in the great plan of His will for us, the best of us will utterly fail. But when we are absolutely taken in hand by the almighty God, God turns even our weakness into strength. He makes even that barren, helpless, groaning cry come forth, so that men and women are reborn in the travail. There is a place where our helplessness is touched by the power of God and where we come out shining as "gold refined in the fire" (Rev. 3:18).
It was on the cross that our Lord died with a broken heart. Pentecost came out of jeering and sneering. It included being mocked and beaten and an offer of sour wine. Jesus received an unfair judgment and a cross that He had to bear. But, glory to God, Pentecost rings out today for you through the words, "It is finished!" (John 19:30). And now because it is finished, we can take the same place that He took and rise out of that death in majestic glory with the resurrection touch of heaven. People will know that God has done something for us.
Thought for today: There is no hope for Pentecost unless we come to God in our brokenness.
Excerpted from Smith Wigglesworth Devotional by Smith Wigglesworth, © 1999 by Whitaker House. Published by Whitaker House, New Kensington, PA. Used with permission. All rights reserved. www.whitakerhouse.com.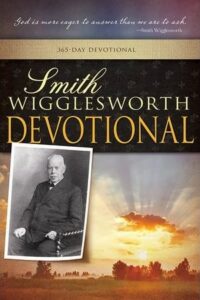 Smith Wigglesworth Devotional: 365 Day Devotional
By Whitaker House
Smith Wigglesworth was a man who took God at his word, and God used his faith as a model for others. Explore these daily truths from Scripture and the writings of the Apostle of Faith, and you'll quench your spiritual thirst, conquer defeating fears, be an effective soul winner, and see impossibilities turn into realities. 558 pages.
More Daily Devotions for June 21
Streams in the Desert by Mrs. Charles E. Cowman
Morning & Evening by Charles Spurgeon