Wigglesworth Devotional for June 20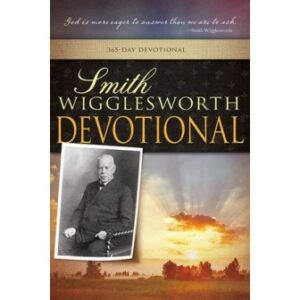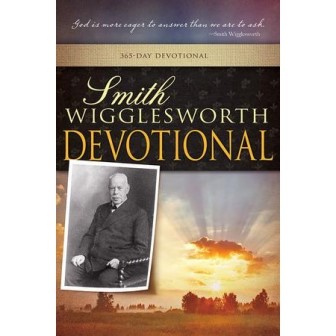 June 20
The Son of God Revealed
Love has been perfected among us in this: that we may have boldness in the day of judgment; because as He is, so are we in this world.
—1 John 4:17
Scripture reading: Hebrews 2
You ask, "Can we see the Master?" Here, look at Him. His Word is Spirit and life-giving. This is the breath, the Word of Jesus. Through the Holy Spirit, men have written and spoken. Here is the life. Here is the witness. Here is the truth. Here is the Son of God "revealed from faith to faith" (Rom. 1:17), from heart to heart, from vision to vision, until we all come into perfect unity of fellowship into the fullness of Christ.
There it is, beloved. Look! "Now we are children of God" (1 John 3:2). If you are there, we can take a step further. But if you are not there, you may hear but not cross over. There is something about the Word of God that benefits the hearer who has faith, but if the hearer does not have faith, it will not profit him.
The future is what you are today, not what you are going to be tomorrow. This is the day when God makes the future possible. When God reveals something to you today, tomorrow is filled with a further illumination of God's possibility for you.
Do you dare to come into the place of omnipotence, of wonderment? Do you dare to say to God, "I am ready for all that You have for me"? It will mean living a pure and holy life. It will mean living a sanctified, separate life. It will mean your heart is so perfect and your prospects are so divinely separated that you say to the world, "Goodbye."
The second chapter of Hebrews describes the mighty, glorified position for the children of God. God wants me to announce it to every heart, like a great trumpet call. The plan is to bring you to glory as a child clothed with the power of the gifts, graces, ministries, and operations. You are to be clothed with the majesty of heaven. This is like heaven to me. My very body is filled with thoughts of heaven.
Seeing that these things are so, what kind of people should we be (2 Pet. 3:11)? We should be keeping our eyes upon Him so that we may be ready for the Rapture. Oh, brothers and sisters, what immense pleasure God has for us! There is no limit to the sobermindedness God is bringing us to so that we may be able to understand all that God has planned for us. Oh, that we may look not on the things that are, but with eyes of purity see only the invisible Son. Having our whole bodies illuminated by the power of the Holy Spirit, we grow in grace, in faith, and in Christlikeness until there is no difference between us and Him.
Are you prepared to go all the way? Are you willing for your heart to have only one attraction? Are you willing to have only one Love? Are you willing for Him to become your perfect Bridegroom?
The more bridelike we are, the more we love to hear the Bridegroom's voice; the less bridelike we are, the less we long for His Word. If you cannot rest without it, if it becomes your food day and night, if you eat and drink of it, His life will be in you, and when He appears, you will go with Him. Help us, Jesus!
How many of you are prepared to reveal yourselves before the King? Are you prepared to yield to His call, yield to His will, yield to His desires? How many are going to say, "At all costs I will go through!" Who says so? Who means it? Are you determined? Is your soul on the wing? Make a full consecration to God right now. It is between you and God. You are going now to enter the presence of God.
Thought for today: Come clean with everything in the presence of God!
Excerpted from Smith Wigglesworth Devotional by Smith Wigglesworth, © 1999 by Whitaker House. Published by Whitaker House, New Kensington, PA. Used with permission. All rights reserved. www.whitakerhouse.com.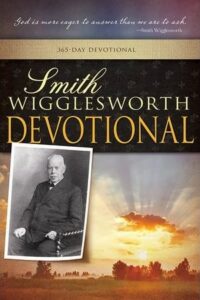 Smith Wigglesworth Devotional: 365 Day Devotional
By Whitaker House
Smith Wigglesworth was a man who took God at his word, and God used his faith as a model for others. Explore these daily truths from Scripture and the writings of the Apostle of Faith, and you'll quench your spiritual thirst, conquer defeating fears, be an effective soul winner, and see impossibilities turn into realities. 558 pages.
More Daily Devotions for June 20
Streams in the Desert by Mrs. Charles E. Cowman
Morning & Evening by Charles Spurgeon