Wigglesworth Devotional for June 2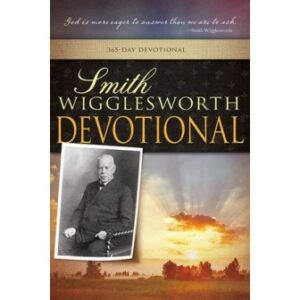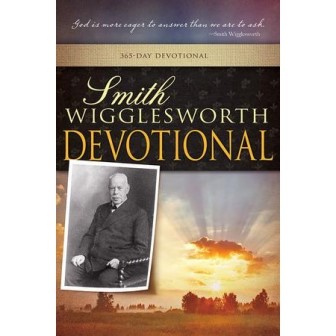 June 2
God Will Deliver You
Our God whom we serve is able to deliver us from the burning fiery furnace, and He will deliver us from your hand, O king.
—Daniel 3:17
Scripture reading: John 21:15-25
God wants is to saturate us with His Word. His Word is a living truth. I pity one who has gone a whole week without temptation because God tries only the people who are worthy. If you are passing through difficulties, trials are rising, darkness is appearing, and everything becomes so dense you cannot see through, hallelujah! God will see you through. He is a God of deliverance, a God of power. He is near to you if you will only believe. He can anoint you with fresh oil and make your cup run over (Ps. 23:5). Jesus is the "balm in Gilead" (Jer. 8:22), the "rose of Sharon" (Song 2:1).
I believe that God wants to align us with such perfection of blessing and beauty that we will say, "Though He slay me, yet will I trust Him" (Job 13:15). When the hand of God is on you, and the clay is fresh in the Potter's hands, the vessel will be made perfect as you are pliable in God's hands. He can put His stamp on you today. He can mold you anew and change your vision. He can remove the difficulty.
The Lord of Hosts is here, waiting for your affection. Remember Jesus' question, "Simon, son of Jonah, do you love Me more than these?" (John 21:15). If there is anything in you that is not yielded and bent to the plan of the Almighty, you cannot preserve what is spiritual only in part. When the Spirit of the Lord gets perfect control, then we begin to be changed by the expression of God's light in our human frame. The whole body begins to have the fullness of His life manifested until God so has us that we believe all things.
Thought for today: God never lets the chastening rod fall upon anything except what is marring the vessel.
Excerpted from Smith Wigglesworth Devotional by Smith Wigglesworth, © 1999 by Whitaker House. Published by Whitaker House, New Kensington, PA. Used with permission. All rights reserved. www.whitakerhouse.com.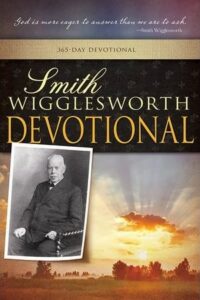 Smith Wigglesworth Devotional: 365 Day Devotional
By Whitaker House
Smith Wigglesworth was a man who took God at his word, and God used his faith as a model for others. Explore these daily truths from Scripture and the writings of the Apostle of Faith, and you'll quench your spiritual thirst, conquer defeating fears, be an effective soul winner, and see impossibilities turn into realities. 558 pages.
More Daily Devotions for June 2
Streams in the Desert by Mrs. Charles E. Cowman
Morning & Evening by Charles Spurgeon