Wigglesworth Devotional for June 17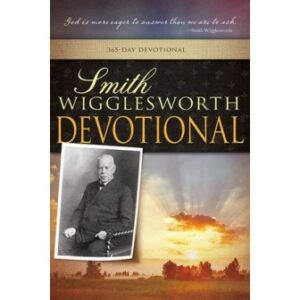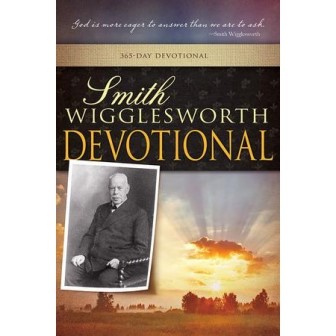 June 17
Sonship
Behold what manner of love the Father has bestowed on us, that we should be called children of God!
—1 John 3:1
Scripture reading: John 1:1-13
God has done something marvelous for the believer. He has taken him out of the world. It is a remarkable word that Jesus said: "I do not pray that You should take them out of the world…. They are not of the world" (John 17:15–16). It is a great truth for us to understand. In this glorious position of God's own, we come to a place where we know with confidence, we say it without fear of contradiction from our own hearts or even outside voices, "Beloved, now we are children of God" (1 John 3:2).
I want us to examine ourselves in the light of the Word. God has definitely purposed that we should inherit all of the Scriptures, but we must meet the requirements necessary to claim them. Remember this, there are any number of things you may quote without possessing the essential reality of them. I want us to have something more than the literal word. Words are of no importance unless the believer has the assurance of the abiding of those words. You can quote the words of Scripture without being in the place of victory.
Any person who has come to the place of this word, "He who is in you is greater than he who is in the world" (1 John 4:4), is mightier than all the powers of darkness, mightier than the power of disease, mightier than his own self. There is something reigning supremely great in him more than in the world when he is in that place. But we must come to the place of knowledge. It is not sufficient for you to quote the Word of God. You never come to a place of righteousness and truth until you are in possession of the promises contained in the Word.
Beloved, God wants us to be something more than ordinary people. Remember this: if you are ordinary, you have not reached the ideal principles of God. The only thing that God has for a man is to be extraordinary. God has no room for an ordinary man. There are millions of ordinary people in the world. But when God takes hold of a man, He makes him extraordinary in personality, power, thought, and activity.
"Beloved, now we are children of God" (1 John 3:2). It is a divine plan fashioned by His divine will. God has not given anything that He does not mean for us to attain. God means for us to possess all these things. "Beloved, now we are children of God." God has such purposes to perform in us that He has a great desire to utter these words in our hearts so that we may rise, that we may claim, that we may be ambitious, that we may be covetous for these purposes, that there may be something in us that nothing can satisfy unless we not only tow the line but also live in the line and claim the whole thing as ours.
You will never reach ideal purposes in any way unless you become the living epistle of the Word by the power of the Holy Spirit. You become the living force of the revelation of God, the incarnation of the personality of His presence in the human soul. Then you know that you are His children. Look at Christ. He is the most beautiful of all. He is utterly glorious, passionate for God, filled with all the fullness of God. He came to earth in the glory of the majesty of His Father, and He stood in the earth in human form.
I like to think about the manifestation of the power of God. God came and resided in flesh, in weakness, under the law — for you. He came in human form, worshipped in it, lived in it, and moved in it. Some even recognized Him as the Son of God.
Beloved, there is the principle. The remarkable position of every soul is to be so inhabited by Jesus as to become a living personality of God's ideal Son. It is very remarkable and beautiful. God has these divine plans for us. So many people believe that because they are in the flesh, they are always to be in the place of weakness. Friends, your weaknesses have to be swallowed up with the ideal of Him who never failed.
Every time He was tried, He came out victorious. He "was in all points tempted as we are, yet without sin" (Heb. 4:15). The purpose for His temptations was so that He might be able to help all who are tempted and tried and oppressed in any way. He was the great embodiment of God to human life. He came to expose our weaknesses so that we might behold His mightiness. Through Him, we can be strong in the Lord. Praise the Lord!
Thought for today: It is always all right when He is Almighty.
Excerpted from Smith Wigglesworth Devotional by Smith Wigglesworth, © 1999 by Whitaker House. Published by Whitaker House, New Kensington, PA. Used with permission. All rights reserved. www.whitakerhouse.com.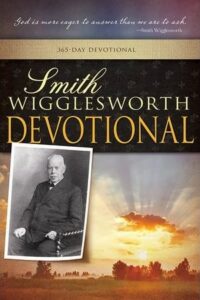 Smith Wigglesworth Devotional: 365 Day Devotional
By Whitaker House
Smith Wigglesworth was a man who took God at his word, and God used his faith as a model for others. Explore these daily truths from Scripture and the writings of the Apostle of Faith, and you'll quench your spiritual thirst, conquer defeating fears, be an effective soul winner, and see impossibilities turn into realities. 558 pages.
More Daily Devotions for June 17
Streams in the Desert by Mrs. Charles E. Cowman
Morning & Evening by Charles Spurgeon