Wigglesworth Devotional for June 16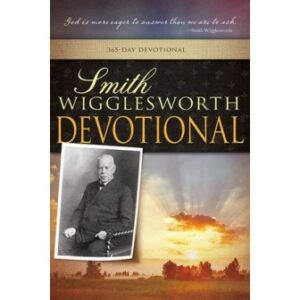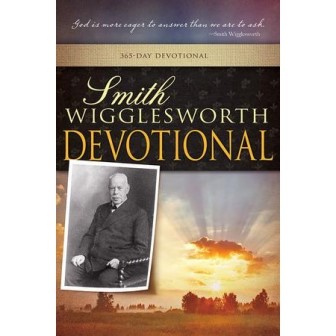 June 16
Experience Resurrection Power
That I may know Him and the power of His resurrection, and the fellowship of His sufferings.
—Philippians 3:10
Scripture reading: Philippians 3
Jesus had what Paul desired. Paul knew Jesus by revelation as we do. He did not know Him from being with Him in His human ministry as the other apostles did. Paul saw that Jesus lived in resurrection power. Paul wanted to gain the rest of faith, so he refused all hindrances and pressed on. He wanted to remove any interference that stood in the way of his knowing Christ. Before facing the Cross, Jesus told His disciples to "stay here and watch" (Mark 14:34) while He went further in the garden to pray.
One day Jesus came upon a funeral procession. A widow's only son had died, and Jesus' great heart had compassion for her. He touched her son in his coffin and said, "Young man, I say to you, arise" (Luke 7:14). Death had no power; it could not hold him: "He who was dead sat up and began to speak" (v. 15). Oh, compassion is greater than death, greater than suffering. Oh, God, give it to us.
One day, I saw a woman with tumors. In the condition she was in, she could not live out that day. I said, "Do you want to live?" She could not speak, but she was able to move her finger. In the name of Jesus, I anointed her with oil. Mr. Fisher, who was with me, said, "She's gone!"
It had been a little blind girl who had led me to this dying mother's bedside. Compassion broke my heart for that child. I had said to the mother, "Lift your finger." Carrying the mother across the room, I put her against the wardrobe. I held her there. I said, "In the name of Jesus, death, come out." Like a fallen tree, leaf after leaf, her body began moving. Upright instead of lifeless, her feet touched the floor. "In Jesus' name, walk," I said. She did, back to her bed.
I told this story in the service. There was a doctor there who said, "I'll prove that." He saw her and confirmed that the story was true. She told the doctor: "It is all true. I was in heaven, and I saw countless numbers all like Jesus. He pointed, and I knew I had to go. Then I heard a voice saying, 'Walk, in the name of Jesus.'"
There is power in His resurrection. There is a "righteousness which is from God by faith" (Phil. 3:9). Are we able to comprehend it? Can we have it? It is His love. It is His life in us. It is His compassion.
See that you understand and possess the righteousness of God. Do not miss it. Oh, do not miss knowing Christ! It is the "righteousness which is from God by faith" — the rest of faith.
Thought for today: We are here on probation to slay the Enemy and destroy the kingdoms of darkness, to move among satanic forces and subdue them in the name of Jesus.
Excerpted from Smith Wigglesworth Devotional by Smith Wigglesworth, © 1999 by Whitaker House. Published by Whitaker House, New Kensington, PA. Used with permission. All rights reserved. www.whitakerhouse.com.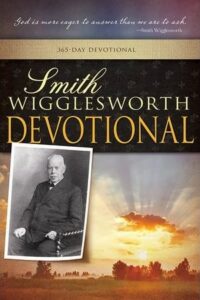 Smith Wigglesworth Devotional: 365 Day Devotional
By Whitaker House
Smith Wigglesworth was a man who took God at his word, and God used his faith as a model for others. Explore these daily truths from Scripture and the writings of the Apostle of Faith, and you'll quench your spiritual thirst, conquer defeating fears, be an effective soul winner, and see impossibilities turn into realities. 558 pages.
More Daily Devotions for June 16
Streams in the Desert by Mrs. Charles E. Cowman
Morning & Evening by Charles Spurgeon