Wigglesworth Devotional for June 15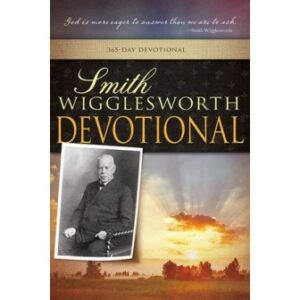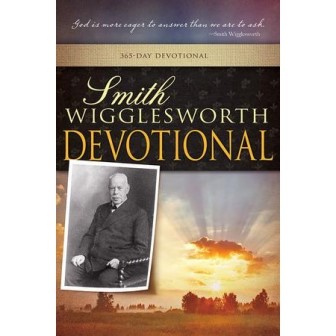 June 15
Follow God's Command
I press toward the goal for the prize of the upward call of God in Christ Jesus.
—Philippians 3:14
Scripture reading: Philippians 3:1-21
God's Word is our food. If we do not edify ourselves with it, our needs will not be met. Let us preach by our lives, actions, presence, and praise, always being living letters of Christ. We should strive to be examples to all men of the truth contained in the Word of God.
Follow the truth, and do not abandon it. Always be watchful for divine inspiration. If we were to go all the way with God, what would happen? Seek the honor that comes from God alone. Paul spoke about the desire to attain. He said that he reached for "the goal for the prize of the upward call of God in Christ Jesus" (Phil. 3:14). There is no standing still. We are renewed by the Spirit.
Abraham left his home and followed God to a new land (Gen. 12:1–4). We never get into a new place until we come out of the old one. We must model God's personality. We can never be satisfied to stay where we are spiritually, for the truth continues to enlighten us. We must move on, or we will perish. We must be obedient to the Holy Spirit who guides us.
Paul was a man who had kept the law blamelessly. He had tried in his humanity to follow an ideal standard. Then Paul saw a light from heaven, and he was made new. Are you new? He was not with the other apostles, but he had been told of "the Word of life" (1 John 1:1). He had not yet attained to these ideal principles, but he had zeal. Before him was a challenge. He was to "go into the city" (Acts 9:6) where he would be told what to do. The present was nothing to him; he was motivated to follow God's command. Everything that had been important to him before, he now counted "loss for the excellence of the knowledge of Christ Jesus [his] Lord" (Phil. 3:8). His chief goal was to "gain Christ" (v. 8).
When Judas and the soldiers came after Jesus in the Garden, Jesus spoke, and the men fell backward (John 18:6). He, the Creator, submitted Himself to these men. Yet He said, "Let these go their way" (v. 8), referring to the disciples. When they abused Him, He did not retaliate. Paul understood these Christlike principles. He recognized the power of Christ, which is able to lift our humanity.
Jesus' followers sought to make Him a King, but Jesus retired to pray. Paul desired to "gain Christ and be found in Him" (Phil. 3:8–9). Oh, can I gain Him? Is it possible to change and change, having His compassion, His love?
In an effort to prevent Jesus from being taken, Peter cut off Malchus's ear (John 18:10). Jesus put it on again. See the dignity of Christ, who comes to create a new order of life. May we "gain Christ and be found in Him" so that we might have the "righteousness which is from God by faith" (Phil. 3:8–9).
Jesus identified Himself with us. He came to be a firstfruit (1 Cor. 15:23). How zealous is the farmer as he watches his crops to see the first shoots and blades of the harvest! Jesus was a firstfruit, and God will have a harvest. What a lovely position to be children of God, perfectly adjusted in the presence of God and "found in Him" (Phil. 3:9)! You say, "It is a trying morning," or "I am in a needy place." He knows and understands your needs. When Jesus saw a great crowd coming toward Him, He said to Philip, "Where shall we buy bread, that these may eat?" (John 6:5). Jesus knew where the food would come from. He was testing Philip's faith. From a little boy's lunch, Jesus fed over five thousand. They were all filled, and twelve baskets of bread were left over (v. 13).
Thought for today: Although we are always striving for more of God, we have a sense of contentment in Him.
Excerpted from Smith Wigglesworth Devotional by Smith Wigglesworth, © 1999 by Whitaker House. Published by Whitaker House, New Kensington, PA. Used with permission. All rights reserved. www.whitakerhouse.com.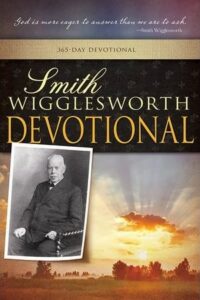 Smith Wigglesworth Devotional: 365 Day Devotional
By Whitaker House
Smith Wigglesworth was a man who took God at his word, and God used his faith as a model for others. Explore these daily truths from Scripture and the writings of the Apostle of Faith, and you'll quench your spiritual thirst, conquer defeating fears, be an effective soul winner, and see impossibilities turn into realities. 558 pages.
More Daily Devotions for June 15
Streams in the Desert by Mrs. Charles E. Cowman
Morning & Evening by Charles Spurgeon