Wigglesworth Devotional for June 14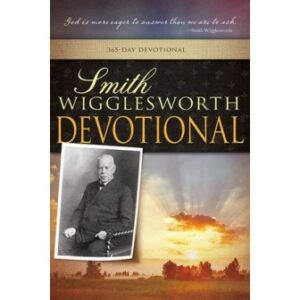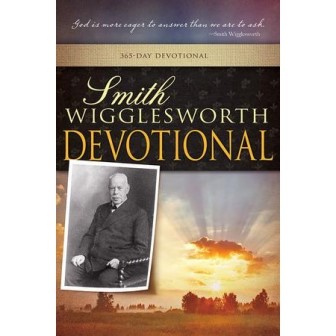 June 14
What Is Your Response?
Let us therefore come boldly to the throne of grace, that we may obtain mercy and find grace to help in time of need.
—Hebrews 4:16
Scripture reading: Hebrews 4
Friends, it is the purpose of God that you should rise into the place of sonship. Don't miss the purpose God has in His heart for you. Realize that God wants to make of you the firstfruits (James 1:18) and separate you unto Himself. God has lifted some of you up again and again. It is amazing how God in His mercy has restored and restored, and "whom He called, these He also justified; and whom He justified, these He also glorified" (Rom. 8:30). The glorification is still going on and is going to exceed what it is now.
Within your heart there surely must be a response to this call. It does not matter who is against us: "What then shall we say to these things? If God is for us, who can be against us?" (v. 31). If there are millions against you, God has purposed it and will bring you right through to glory. Human wisdom has to stand still. It is "with the heart one believes unto righteousness" (Rom. 10:10).
Brothers and sisters, what do you want God to do for you? That is the question. What have you come here for? We have seen God work in horribly diseased bodies. Our God is able to heal and to meet all of our needs. The Scripture says, "He who did not spare His own Son, but delivered Him up for us all, how shall He not with Him also freely give us all things?" (Rom. 8:32).
Do you need to be healed of a critical spirit? The Scripture warns: "Who shall bring a charge against God's elect?" (v. 33). I tell you, it is bad business for the man who harms God's anointed (1 Chron. 16:21–22). "Who is he who condemns?" (Rom. 8:34). How much of that there is today: brother condemning brother, everybody condemning one another. You also go about condemning yourself. The Devil is the "accuser of [the] brethren" (Rev. 12:10). But there is power in the blood of Christ to free us, to keep us, and to bring us healing.
Do not let the Enemy cripple you and bind you. Why don't you believe God's Word? There is a blessed place for you in the Holy Spirit. Instead of condemning you, Christ is interceding for you. Rest in this promise:
For I am persuaded that neither death nor life, nor angels nor principalities nor powers, nor things present nor things to come, nor height nor depth, nor any other created thing, shall be able to separate us from the love of God which is in Christ Jesus our Lord. (Rom. 8:38-39)
Beloved, you are in a wonderful place. Because you are sons and joint heirs, you have a right to healing for your bodies and to be delivered from all the power of the Enemy.
Thought for today: Because God has called and chosen you, He wants you to know that you have power with Him.
Excerpted from Smith Wigglesworth Devotional by Smith Wigglesworth, © 1999 by Whitaker House. Published by Whitaker House, New Kensington, PA. Used with permission. All rights reserved. www.whitakerhouse.com.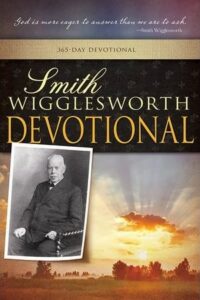 Smith Wigglesworth Devotional: 365 Day Devotional
By Whitaker House
Smith Wigglesworth was a man who took God at his word, and God used his faith as a model for others. Explore these daily truths from Scripture and the writings of the Apostle of Faith, and you'll quench your spiritual thirst, conquer defeating fears, be an effective soul winner, and see impossibilities turn into realities. 558 pages.
More Daily Devotions for June 14
Streams in the Desert by Mrs. Charles E. Cowman
Morning & Evening by Charles Spurgeon