Wigglesworth Devotional for June 12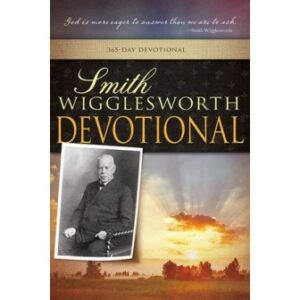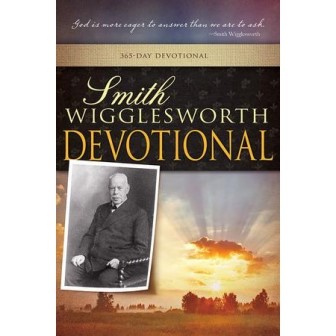 June 12
Ask Largely of God
He who believes in Me, as the Scripture has said, out of his heart will flow rivers of living water.
—John 7:38
Scripture reading: John 7:37-8:12
I know that dry ground can be flooded (Isa. 44:3). May God prevent me from ever wanting anything less than a flood. Through the blood of Christ's atonement, we may have riches and riches. We need the warming atmosphere of the Spirit's power to bring us closer and closer until nothing but God can satisfy. Then we may have some idea of what God has left after we have taken all that we can. It is like a sparrow taking a drink of the ocean and then looking around and saying, "What a vast ocean! I could have taken a lot more if only I had room."
Sometimes you have things you can use, and you don't know it. You could be dying of thirst right in a river of plenty. There was once a boat in the mouth of the Amazon River. The people on board thought they were still in the ocean. They were dying of thirst, some of them nearly mad. They saw a ship and asked if they would give them some water. Someone on the ship replied, "Dip your bucket right over; you are in the mouth of the river." There are a number of people today in the middle of the great river of life, but they are dying of thirst because they do not dip down and take from the river. Dear friend, you may have the Word, but you need an awakened spirit. The Word is not alive until it is moved upon by the Spirit of God, and in the right sense, it becomes Spirit and Life when it is touched by His hand alone.
Beloved, "there is a river whose streams shall make glad the city of God, the holy place of the tabernacle of the Most High" (Ps. 46:4). There is a stream of life that makes everything move. There is a touch of divine life and likeness through the Word of God that comes from nowhere else. We think of death as the absence of life, but there is a death-likeness in Christ, who is full of life.
There is no such thing as an end to God's beginnings. We must be in Christ; we must know Him. Life in Christ is not a touch; it is not a breath; it is the almighty God; it is a Person; it is the Holy One dwelling in the temple "not made with hands" (Heb. 9:11). Oh, beloved, He touches, and it is done. He is the same God over all, "rich to all who call upon Him" (Rom. 10:12). Pentecost is the last thing that God has to touch the earth with. If you do not receive the baptism of the Holy Spirit, you are living in a weak and impoverished condition, which is no good to you or anybody else. May God move us on to a place where there is no measure to this fullness that He wants to give us. God exalted Jesus and gave Him a name above every name. You notice that everything has been put under Him.
The tide is rolling in. Let us see to it today that we get right into the tide, for it will hold us. God's heart of love is the center of all things. Get your eyes off yourself; lift them up high, and see the Lord, for in Him, there "is everlasting strength" (Isa. 26:4).
If you went to see a doctor, the more you told him about yourself, the more he would know. But when you come to Doctor Jesus, He knows all from the beginning, and He never prescribes the wrong medicine. Jesus sends His healing power and brings His restoring grace, so there is nothing to fear. The only thing that is wrong is your wrong conception of His redemption.
Thought for today: I will not settle for small things when I have such a big God.
Excerpted from Smith Wigglesworth Devotional by Smith Wigglesworth, © 1999 by Whitaker House. Published by Whitaker House, New Kensington, PA. Used with permission. All rights reserved. www.whitakerhouse.com.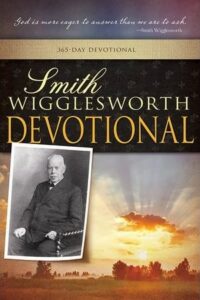 Smith Wigglesworth Devotional: 365 Day Devotional
By Whitaker House
Smith Wigglesworth was a man who took God at his word, and God used his faith as a model for others. Explore these daily truths from Scripture and the writings of the Apostle of Faith, and you'll quench your spiritual thirst, conquer defeating fears, be an effective soul winner, and see impossibilities turn into realities. 558 pages.
More Daily Devotions for June 12
Streams in the Desert by Mrs. Charles E. Cowman
Morning & Evening by Charles Spurgeon