Wigglesworth Devotional for June 11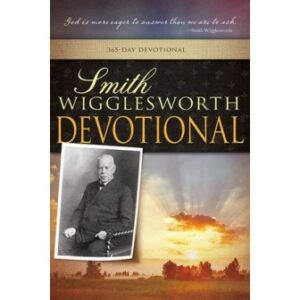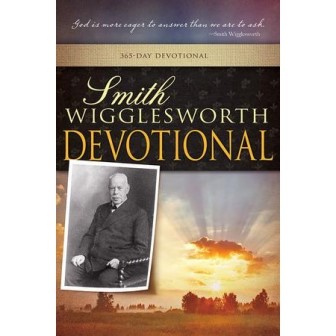 June 11
Filled with God
You may be filled with all the fullness of God.
—Ephesians 3:19
Scripture reading: Ephesians 3
Some people come with very small expectations concerning God's fullness, and a lot of people are satisfied with a thimbleful. You can just imagine God saying, "Oh, if they only knew how much they could take away!" Other people come with a larger container, and they go away satisfied. God is longing for us to have such a desire for more, a desire that only He can satisfy.
You women would have a good idea of what I mean from the illustration of a screaming child being passed from one person to another. The child is never satisfied until he gets to the arms of his mother. You will find that no peace, no help, no source of strength, no power, no life, nothing can satisfy the cry of the child of God but the Word of God. God has a special way of satisfying the cries of His children. He is waiting to open the windows of heaven until He has moved in the depths of our hearts so that everything unlike Himself has been destroyed.
What a wonderful, divine position God intends us all to have, to be filled with the Holy Spirit. It is something so remarkable, so divine; it is, as it were, a great open door into all the treasury of the Most High. As the Spirit comes like "rain upon the mown grass" (Ps. 72:6 KJV), He turns the barrenness into greenness, freshness, and life. Your dryness becomes springs, your barrenness becomes floods, your whole life is vitalized by heaven, and you begin to live as a new creation.
No one needs to go away empty. God wants you to be filled. My brother, my sister, God wants you today to be like a watered garden, filled with the fragrance of His own heavenly joy, until you know at last that you have touched the immense fullness of God. The Son of God came for no other purpose than to lift, to mold, and to remold, until "we have the mind of Christ" (1 Cor. 2:16).
Thought for today: The Spirit of the living God sweeps through all weaknesses.
Excerpted from Smith Wigglesworth Devotional by Smith Wigglesworth, © 1999 by Whitaker House. Published by Whitaker House, New Kensington, PA. Used with permission. All rights reserved. www.whitakerhouse.com.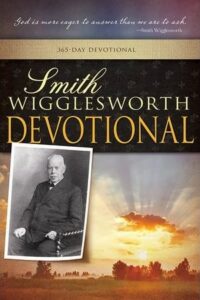 Smith Wigglesworth Devotional: 365 Day Devotional
By Whitaker House
Smith Wigglesworth was a man who took God at his word, and God used his faith as a model for others. Explore these daily truths from Scripture and the writings of the Apostle of Faith, and you'll quench your spiritual thirst, conquer defeating fears, be an effective soul winner, and see impossibilities turn into realities. 558 pages.
More Daily Devotions for June 11
Streams in the Desert by Mrs. Charles E. Cowman
Morning & Evening by Charles Spurgeon