Wigglesworth Devotional for June 10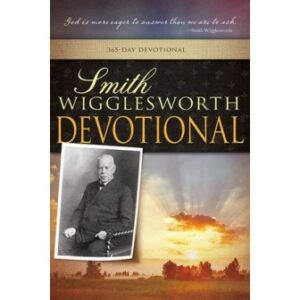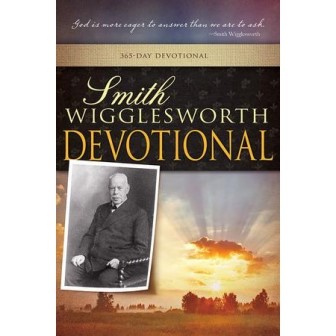 June 10
Free from Sin
There is therefore now no condemnation to those who are in Christ Jesus, who do not walk according to the flesh, but according to the Spirit. For the law of the Spirit of life in Christ Jesus has made me free from the law of sin and death.
—Romans 8:1-2
Scripture reading: Romans 8:1-17
The Spirit of the Lord wants to bring you into revelation. He wants you without condemnation. What will that mean? It will mean a great deal in every way, because God wants all His people to be clear witnesses so that the world will know we belong to Him. More than that, He wants us to be "the salt of the earth" (Matt. 5:13); to be "the light of the world" (v. 14); to be like cities built on a hill so that they cannot be hidden (v. 14). He wants us to be so "in God" (1 John 4:15) that the world will see God in us. Then they can look to Him for redemption. That is the law of the Spirit. What will it do? "The law of the Spirit of life in Christ Jesus" will make you "free from the law of sin and death." Sin will have no dominion over you (Rom. 6:14). You will have no desire to sin, and it will be as true of you as it was of Jesus when He said, "The ruler of this world is coming, and he has nothing in Me" (John 14:30). Satan cannot influence; he has no power. His power is destroyed: "The body is dead because of sin, but the Spirit is life because of righteousness" (Rom. 8:10).
To be filled with God means that you are free. You are filled with joy, peace, blessing, and strength of character. You are transformed by God's mighty power.
Notice there are two laws. "The law of the Spirit of life in Christ Jesus" makes you "free from the law of sin and death." "The law of sin and death" is in you as it was before, but it is dead. You still have your same flesh, but its power over you is gone. You are the same person, but you have been awakened into spiritual life. You are a "new creation" (2 Cor. 5:17), created in God afresh after the image of Christ. Now, beloved, some people who conform to this truth do not understand their inheritance, and they go down. Instead of becoming weak, you have to rise triumphantly over "the law of sin and death." In Romans, we read, "I thank God; through Jesus Christ our Lord! So then, with the mind I myself serve the law of God, but with the flesh the law of sin" (Rom. 7:25).
God wants to show you that there is a place where we can live in the Spirit and not be subject to the flesh. We can live in the Spirit until sin has no dominion over us. We reign in life and see the covering of God over us in the Spirit. Sin reigned unto death, but Christ reigned over sin and death, and so we reign with Him in life. Through the agony He suffered, He purchased our blessed redemption.
Thought for today: In the Garden of Gethsemane, Jesus restored to you everything that was lost in the Garden of Eden.
Excerpted from Smith Wigglesworth Devotional by Smith Wigglesworth, © 1999 by Whitaker House. Published by Whitaker House, New Kensington, PA. Used with permission. All rights reserved. www.whitakerhouse.com.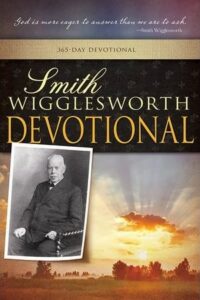 Smith Wigglesworth Devotional: 365 Day Devotional
By Whitaker House
Smith Wigglesworth was a man who took God at his word, and God used his faith as a model for others. Explore these daily truths from Scripture and the writings of the Apostle of Faith, and you'll quench your spiritual thirst, conquer defeating fears, be an effective soul winner, and see impossibilities turn into realities. 558 pages.
More Daily Devotions for June 10
Streams in the Desert by Mrs. Charles E. Cowman
Morning & Evening by Charles Spurgeon