Wigglesworth Devotional for July 9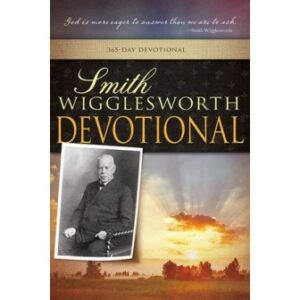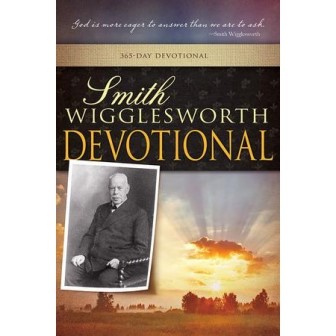 July 9
A Mighty Faith
Increase our faith.
—Luke 17:5
Scripture reading: Romans 4
God has a design, a purpose, a rest of faith. We are saved by faith and kept by faith. Faith is substance; it is also evidence (Heb. 11:1). God is! He is! And "He is a rewarder of those who diligently seek Him" (v. 6). We are to testify, to bear witness to what we know. To know that we know is a wonderful position to be in. We are to be living words, epistles of Christ (2 Cor. 3:3), known and read by all men.
We are living in the inheritance of faith because of the grace of God. We are saved for eternity by the operation of the Spirit, who brings forth life unto God. Heaven is brought to earth until God quickens all things into beauty, manifesting His power in living witnesses. God is in us for the world, so that the world may be blessed. We need power to lay hold of Omnipotence and to impart to others the Word of Life. This is a new epoch with new vision and new power. Christ in us is greater than we know. All things are possible if you dare to believe. The treasure is in earthen vessels so that Jesus may be glorified (2 Cor. 4:7).
Let us go forth bringing glory to God. Faith is substance, a mightiness of reality, a deposit of divine nature, and the creative God abiding with us. The moment you believe, you are clothed with a new power to lay hold of possibility and make it reality. The people said to Jesus, "Lord, give us this bread always" (John 6:34). Jesus said, "He who feeds on Me will live because of Me" (v. 57).
Have the faith of God. The man who comes into great association with God needs a heavenly measure. Faith is the greatest of all. We are saved by a new life, the Word of God, an association with the living Christ. A new creation continually takes us into new revelation.
Thought for today: There is what seems to be faith, an appearance of faith, but real faith believes God right to the end.
Excerpted from Smith Wigglesworth Devotional by Smith Wigglesworth, © 1999 by Whitaker House. Published by Whitaker House, New Kensington, PA. Used with permission. All rights reserved. www.whitakerhouse.com.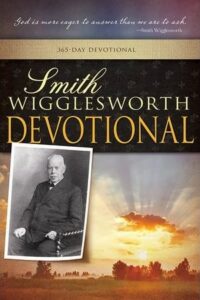 Smith Wigglesworth Devotional: 365 Day Devotional
By Whitaker House
Smith Wigglesworth was a man who took God at his word, and God used his faith as a model for others. Explore these daily truths from Scripture and the writings of the Apostle of Faith, and you'll quench your spiritual thirst, conquer defeating fears, be an effective soul winner, and see impossibilities turn into realities. 558 pages.
More Daily Devotions for July 9
Streams in the Desert by Mrs. Charles E. Cowman
Morning & Evening by Charles Spurgeon