Wigglesworth Devotional for July 8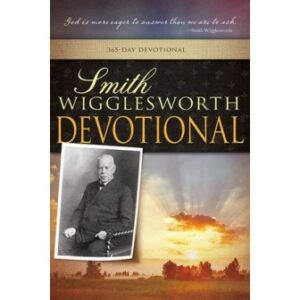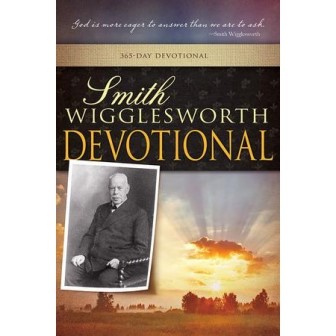 July 8
The Flood Tide of Revival
Will You not revive us again, that Your people may rejoice in You?
—Psalm 85:6
Scripture reading: Psalm 85:7-86:13
Wherever Jesus went, multitudes followed Him, because He lived, moved, breathed, was swallowed up, clothed, and filled by God. He was God; and as the Son of Man, the Spirit of God — the Spirit of creative holiness — rested upon Him. It is lovely to be holy. Jesus came to impart to us the Spirit of holiness.
We are only at the edge of things; the almighty plan for the future is marvelous. God must do something to increase. We need a revival to revive all we touch within us and outside of us. We need a flood tide with a deluge behind it. Jesus left 120 men to turn the world upside down. The Spirit is upon us to change our situation. We must move on; we must let God increase in us for the deliverance of multitudes; and we must travail until souls are born and quickened into a new relationship with heaven. Jesus had divine authority with power, and He left it for us. We must preach truth, holiness, and purity "in the inward parts" (Ps. 51:6). Thirst for more of God.
Jesus treaded the winepress alone (Isa. 63:3), despising the cross and the shame. He bore it all alone so that we might be "partakers of the divine nature" (2 Pet. 1:4), sharers in the divine plan of holiness. That's revival—Jesus manifesting divine authority. He was without sin. People saw the Lamb of God in a new way. Hallelujah! Let us live in holiness, and revival will come down, and God will enable us to do the work to which we are appointed. All Jesus said came to pass: signs, wonders, mighty deeds. Only believe, and yield and yield, until all the vision is fulfilled.
Thought for today: Jesus was not only holy, but He also loved holiness.
Excerpted from Smith Wigglesworth Devotional by Smith Wigglesworth, © 1999 by Whitaker House. Published by Whitaker House, New Kensington, PA. Used with permission. All rights reserved. www.whitakerhouse.com.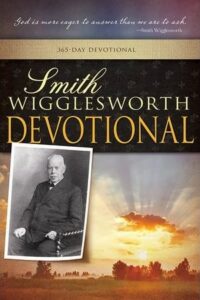 Smith Wigglesworth Devotional: 365 Day Devotional
By Whitaker House
Smith Wigglesworth was a man who took God at his word, and God used his faith as a model for others. Explore these daily truths from Scripture and the writings of the Apostle of Faith, and you'll quench your spiritual thirst, conquer defeating fears, be an effective soul winner, and see impossibilities turn into realities. 558 pages.
More Daily Devotions for July 8
Streams in the Desert by Mrs. Charles E. Cowman
Morning & Evening by Charles Spurgeon