Wigglesworth Devotional for July 7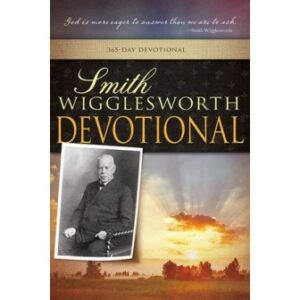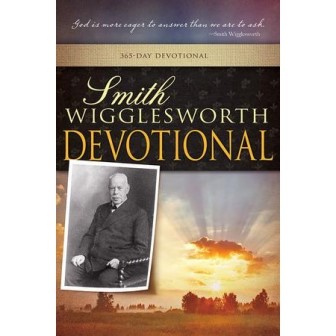 July 7
Four Helps for the Heart
May the God of all grace, who called us to His eternal glory by Christ Jesus, after you have suffered a while, perfect, establish, strengthen, and settle you.
—1 Peter 5:10
Scripture reading: 1 Peter 5
The God of all grace wants to do the following in us: first, "perfect"; second, "establish"; third, "strengthen"; and fourth, "settle."
First is "perfect." In the book of Hebrews, we read, "May the God of peace…make you complete ["perfect," KJV] in every good work to do His will, working in you what is well pleasing in His sight, through Jesus Christ" (Heb. 13:20–21). Keep in mind that when perfection is spoken of in the Word, it is always through a joining up with eternal things. Perfection is a working in us of the will of God.
Some of us would be fainthearted if we thought we had to be perfect in order to receive the blessing of God. We would ask ourselves, "How is it going to happen?" However, we find as we continue to follow God that the purpose of eternal life is an advancement, for we are saved by the blood. Our actions, our minds, are covered by the blood of Jesus, and as we yield and yield, we find ourselves in possession of another mind, even the mind of Christ (1 Cor. 2:16), which causes us to understand the perfection of His will.
Someone may be saying, "I can never be perfect! It is beyond my greatest thought." You're right; it is! But as we press on, the Holy Spirit enlightens, and we enter in, as Paul said, according to the revelation of the Spirit (Eph. 1:17–18). I am perfected as I launch out into God by faith, His blood covering my sin, His righteousness covering my unrighteousness, His perfection covering my imperfection. This is a very important fact: I am holy and perfect in Him.
Second is "establish." You must be established in the fact that it is His life, not yours. You must have faith in His Word, faith in His life. You are supplanted by Another. You are disconnected from the earth. You are insulated by faith.
Third is "strengthen." You are strengthened by the fact that God is doing the business, not you. You are in the plan that God is working out.
Fourth is "settle." What does it mean to be settled? It means knowing that I am in union with His will, that I am established in the knowledge of it, that day by day, I am strengthened. It is an eternal work of righteousness, until by the Spirit we are perfected. First is an enduring, then an establishing, a strengthening, and a settling. This happens according to our faith. It happens as we believe.
Now a closing word: "To Him be the glory and the dominion forever and ever" (1 Pet. 5:11). How can this verse be realized in my case? By living for His glory. There must be no withdrawal, no relinquishing, no looking back, but going on, on, on, for His glory now and forever. We must go on until, like Enoch, we walk with God and are not, for God has taken us (Gen. 5:24).
Thought for today: Unbelief is the great dethroning place; faith is the great rising place.
Excerpted from Smith Wigglesworth Devotional by Smith Wigglesworth, © 1999 by Whitaker House. Published by Whitaker House, New Kensington, PA. Used with permission. All rights reserved. www.whitakerhouse.com.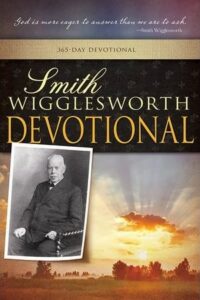 Smith Wigglesworth Devotional: 365 Day Devotional
By Whitaker House
Smith Wigglesworth was a man who took God at his word, and God used his faith as a model for others. Explore these daily truths from Scripture and the writings of the Apostle of Faith, and you'll quench your spiritual thirst, conquer defeating fears, be an effective soul winner, and see impossibilities turn into realities. 558 pages.
More Daily Devotions for July 7
Streams in the Desert by Mrs. Charles E. Cowman
Morning & Evening by Charles Spurgeon