Wigglesworth Devotional for July 5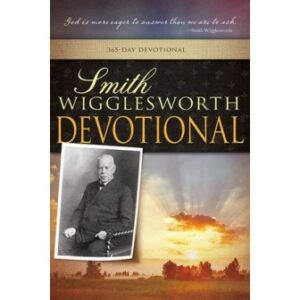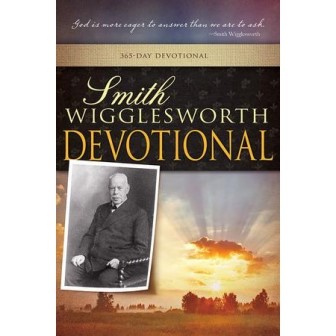 July 5
Knowing Our Need
If only I may touch His clothes, I shall be made well.
—Mark 5:28
Scripture reading: Mark 5:25-6:6
What a privilege to care for the flock of God, to be used by God to encourage the people, to help stand against the many trials that affect the needy. What a holy calling! We each have our own work, and we must do it, so that boldness may be ours in the day of the Master's appearing, and so that no man can take our crowns (Rev. 3:11). Since the Lord is always encouraging us, we have encouragement for others. We must have a willingness, a ready mind, a yielding to the mind of the Spirit. There is no place for the child of God in God's great plan except in humility.
God can never do all He wants to do, all that He came to do through the Word, until He gets us to the place where He can trust us, and where we are in abiding fellowship with Him in His great plan for the world's redemption. We have this truth illustrated in the life of Jacob. It took God twenty-one years to bring Jacob to the place of humility, contrition of heart, and brokenness of spirit. God even gave him power to wrestle with strength, and Jacob said, "I think I can manage after all," until God touched his thigh, making him know that he was mortal and that he was dealing with immortality. As long as we think we can save ourselves, we will try to do it.
In Mark 5:25–34, we have the story of the woman who had suffered many things from many physicians and had spent all that she had. She was no better but rather grew worse. She said, "If only I may touch His clothes, I shall be made well." She came to know her need. It is when we are empty and undone, when we come to God in our nothingness and helplessness, that He picks us up.
Thought for today: Our full cupboard is often our greatest hindrance.
Excerpted from Smith Wigglesworth Devotional by Smith Wigglesworth, © 1999 by Whitaker House. Published by Whitaker House, New Kensington, PA. Used with permission. All rights reserved. www.whitakerhouse.com.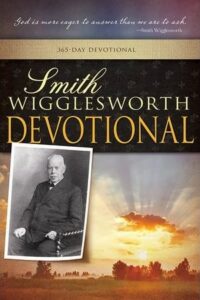 Smith Wigglesworth Devotional: 365 Day Devotional
By Whitaker House
Smith Wigglesworth was a man who took God at his word, and God used his faith as a model for others. Explore these daily truths from Scripture and the writings of the Apostle of Faith, and you'll quench your spiritual thirst, conquer defeating fears, be an effective soul winner, and see impossibilities turn into realities. 558 pages.
More Daily Devotions for July 5
Streams in the Desert by Mrs. Charles E. Cowman
Morning & Evening by Charles Spurgeon