Wigglesworth Devotional for July 31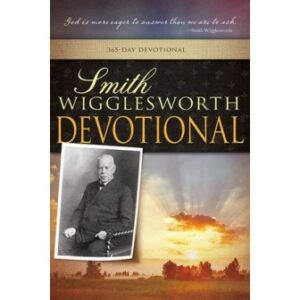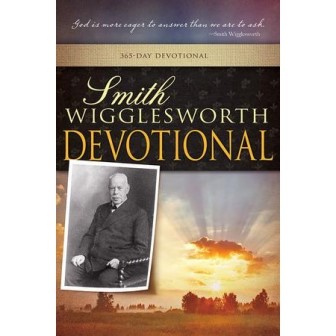 July 31
In Perfect Harmony
Give no offense in anything, that our ministry may not be blamed.
—2 Corinthians 6:3
Scripture reading: 2 Corinthians 13:4-12
If you, being a member of a certain church, are in a place where you would rather see one person saved at your church than two people saved at another church, then you are altogether wrong, and you need to be saved. You are still out of the order of the Spirit of God, and you are a stranger to true, holy life with God.
God wants to show us that we must so live in the Spirit that the ministry is not blamed. If your ministry is not to be blamed, how can you help to prevent it from being blamed? You have to live in love. See to it that you never say or do anything that would interfere with the work of the Lord; rather, live in the place where you are helping everybody, lifting everybody, and causing everybody to come into perfect harmony. Remember, there is always a blessing where there is harmony. "One accord" is the keynote of the victory that is going to come to us all the time.
There are thousands and thousands of different churches, but they are all one in the Spirit to the extent that they receive the life of Christ. If there is any division, it is always outside of the Spirit. The spiritual life in the believer never has known dissension, because where the Spirit has perfect liberty, there is total agreement, and there is no schism in the body.
"The letter kills, but the Spirit gives life" (2 Cor. 3:6). When there is division, it is only because people choose the letter instead of the Spirit. If we are in the Spirit, we will have life. If we are in the Spirit, we will love everybody. If we are in the Spirit, there will be no division; there will be perfect harmony.
Thought for today: More grace means more death to self; more life means more submission; more revelation means more humility.
Excerpted from Smith Wigglesworth Devotional by Smith Wigglesworth, © 1999 by Whitaker House. Published by Whitaker House, New Kensington, PA. Used with permission. All rights reserved. www.whitakerhouse.com.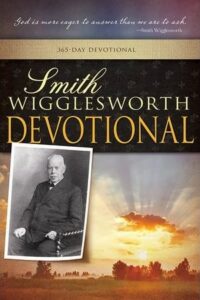 Smith Wigglesworth Devotional: 365 Day Devotional
By Whitaker House
Smith Wigglesworth was a man who took God at his word, and God used his faith as a model for others. Explore these daily truths from Scripture and the writings of the Apostle of Faith, and you'll quench your spiritual thirst, conquer defeating fears, be an effective soul winner, and see impossibilities turn into realities. 558 pages.
More Daily Devotions for July 31
Streams in the Desert by Mrs. Charles E. Cowman
Morning & Evening by Charles Spurgeon