Wigglesworth Devotional for July 30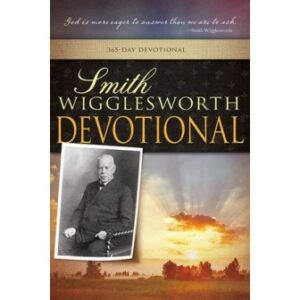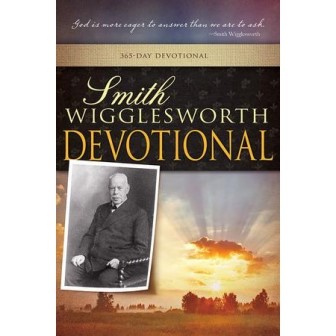 July 30
Constant Salvation
Behold, now is the accepted time; behold, now is the day of salvation.
—2 Corinthians 6:2
Scripture reading: 1 John 1
There are two processes of salvation. First, God helped you when the Spirit was moving you and when the Adversary was against you, when your neighbors and friends did not want you to be saved, and when everybody rose up in accusation against you. When you knew there was fighting on the outside and fighting within, He helped you; He covered you until you came into salvation. Second, He keeps you in the plan of His salvation.
This is the day of salvation. The fact that you are being saved does not mean that you were not saved, but it means that you are being continually changed. In the process of regeneration, you are being made like God; you are being brought into the operation of the Spirit's power; you are being made like Him.
This is the day of salvation. God has helped you in a time when Satan would destroy you, and He is with you now. If we remain stationary, God has nothing for us. We must see that we must progress. Yesterday will not do for today. I must thank God for yesterday; however, tomorrow is affected by what I am today.
Today is a day of inspiration and divine intuition, a day in which God is enrapturing the heart, breaking all shorelines, getting my heart to the place where it is responsive only to His cry, where I live and move honoring and glorifying God in the Spirit. This is the day of the visitation of the Lord. This is the great day of salvation, a day of moving on for God.
We will praise and magnify the Lord, for He is worthy to be praised! He has helped us, and now He is building us; now He is changing us; now we are in the operation of the Holy Spirit. Every day you must climb to higher ground. You must refuse everything that is not pure and holy and separate. God wants you to be pure in heart. He wants your intense desire after holiness.
Thought for today: You must deny yourself in order to go forward with God.
Excerpted from Smith Wigglesworth Devotional by Smith Wigglesworth, © 1999 by Whitaker House. Published by Whitaker House, New Kensington, PA. Used with permission. All rights reserved. www.whitakerhouse.com.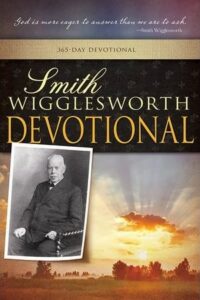 Smith Wigglesworth Devotional: 365 Day Devotional
By Whitaker House
Smith Wigglesworth was a man who took God at his word, and God used his faith as a model for others. Explore these daily truths from Scripture and the writings of the Apostle of Faith, and you'll quench your spiritual thirst, conquer defeating fears, be an effective soul winner, and see impossibilities turn into realities. 558 pages.
More Daily Devotions for July 30
Streams in the Desert by Mrs. Charles E. Cowman
Morning & Evening by Charles Spurgeon