Wigglesworth Devotional for July 27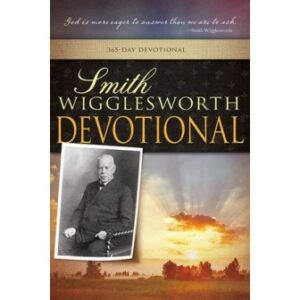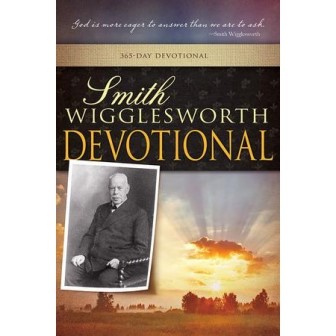 July 27
Higher Ground
Believe in the LORD your God, and you shall be established.
—2 Chronicles 20:20
Scripture reading: Mark 9:19-29
Are you ready? "Why?" you ask. Because God wants to give us higher ground, holier thoughts, and a more concentrated, clearer ministry. God wants us to be in a rising tide every day. This rising tide is a changing of faith; it is an attitude of the spirit where God rises higher and higher. He wants us to come to the place where we will never look back. God has no room for the person who looks back. (See Genesis 19:15–26.)
The Holy Spirit wants to get you ready to stretch yourself out to God and to believe that "He is a rewarder of those who diligently seek Him" (Heb. 11:6). You do not need to use vain repetitions when you pray (Matt. 6:7). Simply ask and believe.
People come with their needs, they ask, and then they leave with their needs because they do not faithfully wait to receive what God has promised them. If they ask for it, they will get it.
Many people are missing the highest order. I went to a person who was full of the Spirit but was constantly saying, "Glory! Glory! Glory!" I said, "You are full of the Holy Spirit, but the Spirit cannot speak because you continually speak." He kept still then, and the Spirit began to speak through him. This story illustrates the fact that often we are altogether in God's way.
I want to so change your operation in God that you will know that God is operating through you for this time and forevermore. May the Spirit awaken us to deep things today.
Are you ready to move and be moved by the mighty power of God that cannot be moved, and to be so chastened and built up that you are in the place where it doesn't matter where the wind blows or what difficulty comes because you are fixed in God?
Are you ready to come into the plan of the Most High God, believing what the Scriptures say and holding fast to what is good, believing so that no one will take your crown (Rev. 3:11)?
Thought for today: Do more believing and less begging.
Excerpted from Smith Wigglesworth Devotional by Smith Wigglesworth, © 1999 by Whitaker House. Published by Whitaker House, New Kensington, PA. Used with permission. All rights reserved. www.whitakerhouse.com.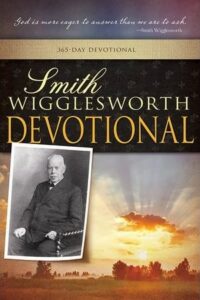 Smith Wigglesworth Devotional: 365 Day Devotional
By Whitaker House
Smith Wigglesworth was a man who took God at his word, and God used his faith as a model for others. Explore these daily truths from Scripture and the writings of the Apostle of Faith, and you'll quench your spiritual thirst, conquer defeating fears, be an effective soul winner, and see impossibilities turn into realities. 558 pages.
More Daily Devotions for July 27
Streams in the Desert by Mrs. Charles E. Cowman
Morning & Evening by Charles Spurgeon