Wigglesworth Devotional for July 25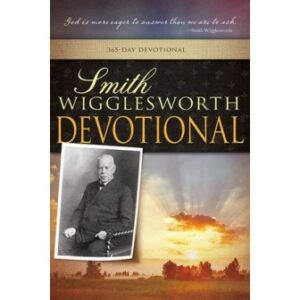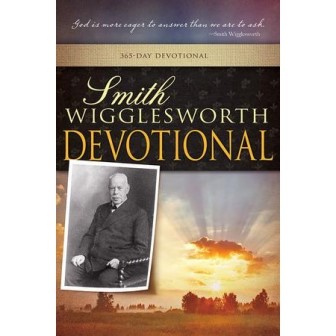 July 25
Yield and Obey
Yield yourselves to the LORD.
—2 Chronicles 30:8
Scripture reading: John 15:1-14
A dear young Russian came to England. He did not know the language but learned it quickly and was mightily used and blessed by God. As the wonderful manifestations of the power of God were seen, people asked him the secret of his power, but he felt it was so sacred between him and God that he should not tell it. But they pressed him so much that he finally said to them, "First, God called me, and His presence was so precious that I said to God at every call that I would obey Him. I yielded and yielded and yielded until I realized that I was simply clothed with another power altogether, and I realized that God had taken me — tongue, thoughts, and everything — and I was not myself, but it was Christ working through me."
Do you know that God has called you over and over and has put His hand upon you, but you have not yielded? Have you had the breathing of His power within you, calling you to prayer, and you have to confess that you have failed?
I went to a house one afternoon where I had been called, and I met a man at the door. He said, "My wife has not been out of bed for eight months; she is paralyzed. She has been looking forward so much to your coming. She is hoping God will raise her up." I went in and rebuked the Devil's power. She said, "I know I am healed; if you leave, I will get up." I left the house and went away, not hearing anything more about her. I went to a meeting that night, and a man jumped up and said he had something he wanted to say; he had to go to catch a train but wanted to talk first. He said, "I come to this city once a week, and I visit the sick all over the city. There is a woman I have been visiting, and I was very much distressed about her. She was paralyzed and lay on her bed many months. However, when I went there today, she was up doing her work." I tell this story because I want you to see Jesus. Yield to Him today.
Thought for today: If there are any buts in your attitude toward the Word of truth, there is something unyielded to the Spirit.
Excerpted from Smith Wigglesworth Devotional by Smith Wigglesworth, © 1999 by Whitaker House. Published by Whitaker House, New Kensington, PA. Used with permission. All rights reserved. www.whitakerhouse.com.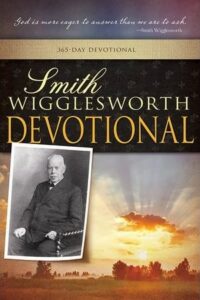 Smith Wigglesworth Devotional: 365 Day Devotional
By Whitaker House
Smith Wigglesworth was a man who took God at his word, and God used his faith as a model for others. Explore these daily truths from Scripture and the writings of the Apostle of Faith, and you'll quench your spiritual thirst, conquer defeating fears, be an effective soul winner, and see impossibilities turn into realities. 558 pages.
More Daily Devotions for July 25
Streams in the Desert by Mrs. Charles E. Cowman
Morning & Evening by Charles Spurgeon