Wigglesworth Devotional for July 24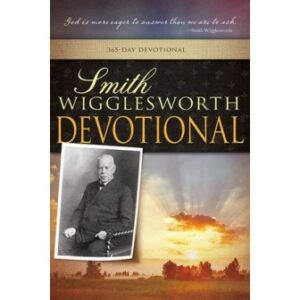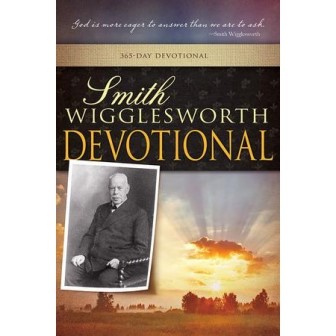 July 24
The Secret of Power
Jesus I know, and Paul I know; but who are you?
—Acts 19:15
Scripture reading: Acts 19:13-20
I implore you in the name of Jesus, especially those of you who are baptized, to wake up to the fact that you have power if God is with you. But there must be a resemblance between you and Jesus. The evil spirit said, "Jesus I know, and Paul I know; but who are you?" Paul had the resemblance. You are not going to get this resemblance without having His presence; His presence changes you. You are not going to be able to get the results without the marks of the Lord Jesus. You must have the divine power within yourself; devils will take no notice of any power if they do not see Christ. "Jesus I know, and Paul I know; but who are you?" The difference in these exorcists was that they did not have the marks of Christ, so the manifestation of the power of Christ was not seen.
If you want power, don't make any mistake about it. If you speak in tongues, don't mistake that for the power. If God has given you revelations along certain lines, don't mistake that for the power. Or if you have even laid hands on the sick and they have been healed, don't mistake that for the power. "The Spirit of the LORD is upon Me" (Luke 4:18) — that alone is the power. Don't be deceived. There is a place to be reached where you know the Spirit is upon you so that you will be able to do the works that are accomplished by this blessed Spirit of God in you. Then the manifestation of His power will be seen, and people will believe in the Lord.
God wants you to be ministering spirits, and this means being clothed with another power. You know when this divine power is there, and you know when it goes forth. Beloved, we can reach it; it is a high mark, but we can get to it. Do you ask how? Say to God, "What do You want me to do?" (Acts 9:6). That is the plan. It means a perfect surrender to the call of God, and perfect obedience.
Thought for today: The baptism of Jesus must bring us to the place of having our focus centered on the glory of God; everything else is wasted time and wasted energy.
Excerpted from Smith Wigglesworth Devotional by Smith Wigglesworth, © 1999 by Whitaker House. Published by Whitaker House, New Kensington, PA. Used with permission. All rights reserved. www.whitakerhouse.com.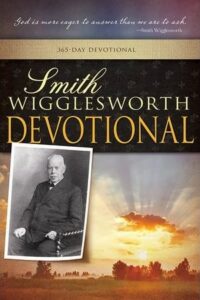 Smith Wigglesworth Devotional: 365 Day Devotional
By Whitaker House
Smith Wigglesworth was a man who took God at his word, and God used his faith as a model for others. Explore these daily truths from Scripture and the writings of the Apostle of Faith, and you'll quench your spiritual thirst, conquer defeating fears, be an effective soul winner, and see impossibilities turn into realities. 558 pages.
More Daily Devotions for July 24
Streams in the Desert by Mrs. Charles E. Cowman
Morning & Evening by Charles Spurgeon