Wigglesworth Devotional for July 23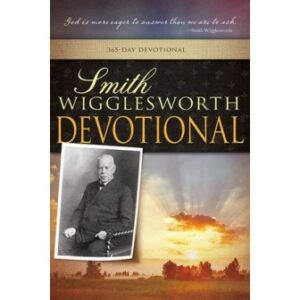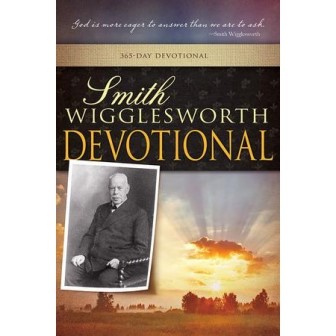 July 23
Are You Willing?
Now God worked unusual miracles by the hands of Paul.
—Acts 19:11
Scripture reading: Matthew 16:24-27; Luke 14:27-35
Paul had been putting many believers in prison, but God brought him to such a place of yieldedness and brokenness that he cried out, "What do You want me to do?" (Acts 9:6). Paul's choice was to be a bondservant for Jesus Christ.
Beloved, are you willing for God to have His way today? God said about Paul, "I will show him how many things he must suffer for My name's sake" (Acts 9:16). But Paul saw that these things were working out "a far more exceeding and eternal weight of glory" (2 Cor. 4:17). Do you need a touch from God? Are you willing to follow Him? Will you obey Him?
When the Prodigal Son had returned and the father had killed the fatted calf and made a feast for him, the elder brother was angry and said, "You never gave me a young goat, that I might make merry with my friends" (Luke 15:29). But the father said to him, "All that I have is yours" (v. 31). He could kill a fatted calf at any time. When God can trust us, we will not come short in anything.
"God worked unusual miracles by the hands of Paul." Let us notice the handkerchiefs that went from his body. This passage indicates that when Paul touched handkerchiefs and sent them forth, God worked special miracles through them: diseases departed from the sick, and evil spirits went out of them. Isn't this lovely? I believe that after we lay hands on these handkerchiefs and pray over them, they should be handled very sacredly. Even as we carry them, they will bring life, if we carry them in faith to the suffering ones. The very effect, if you would only believe, would be to change your own body as you carry the handkerchief.
God wants to change our faith today. He wants us to see that it is not obtained by struggling and working and longing. "The Father Himself loves you" (John 16:27). "He Himself took our infirmities and bore our sicknesses" (Matt. 8:17). "Come to Me, all you who labor and are heavy laden, and I will give you rest" (Matt. 11:28). Who is the man who will take the place of Paul and yield and yield and yield until God possesses him in such a way that power will flow from his body to the sick and suffering? It will have to be the power of Christ that flows. Don't think there is some magic power in the handkerchief, or you will miss the power. It is the living faith within the man who lays the handkerchief on his body, and the power of God through that faith. Praise God, we may lay hold of this living faith today. The blood has never lost its power. As we get in touch with Jesus, wonderful things will take place. And what else? We will get nearer and nearer to Him.
Thought for today: Ministry always begins as soon as a person yields.
Excerpted from Smith Wigglesworth Devotional by Smith Wigglesworth, © 1999 by Whitaker House. Published by Whitaker House, New Kensington, PA. Used with permission. All rights reserved. www.whitakerhouse.com.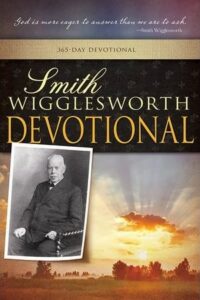 Smith Wigglesworth Devotional: 365 Day Devotional
By Whitaker House
Smith Wigglesworth was a man who took God at his word, and God used his faith as a model for others. Explore these daily truths from Scripture and the writings of the Apostle of Faith, and you'll quench your spiritual thirst, conquer defeating fears, be an effective soul winner, and see impossibilities turn into realities. 558 pages.
More Daily Devotions for July 23
Streams in the Desert by Mrs. Charles E. Cowman
Morning & Evening by Charles Spurgeon