Wigglesworth Devotional for July 22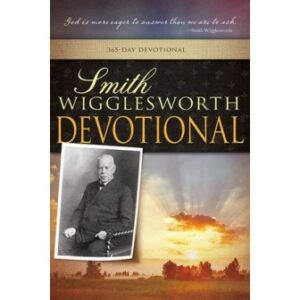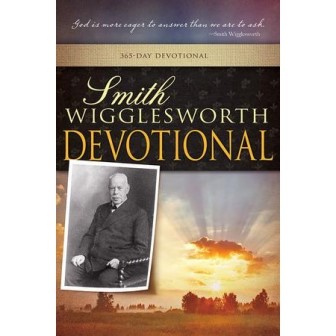 July 22
At the Lord's Service
Lord, what do You want me to do?
—Acts 9:6
Scripture reading: Acts 9:1-22
In the midst of persecuting the Lord's disciples, Saul was confronted with a bright light from heaven (Acts 9:3). A voice spoke to him saying, "Saul, Saul, why are you persecuting Me?" (v. 4). Saul asked who was speaking, and when Jesus identified Himself, Saul's response was, "Lord, what do You want me to do?" As soon as Saul was willing to yield, he was in a condition where God could meet his need, where God could display His power, where God could have the man.
Friend, are you saying today, "What do You want me to do?" The place of yieldedness is just where God wants us. People are saying, "I want the baptism of the Holy Spirit. I want to be healed. I would like to know for certain that I am a child of God," and I see nothing, absolutely nothing, in the way, except that they have not yielded to the plan of God.
In Acts 19:6, the condition was met that Paul demanded, and when he laid his hands on the Ephesian disciples, they were instantly filled with the Spirit and spoke in other tongues and prophesied. The only thing they needed was just to be in the condition where God could come in.
The main thing today that God wants is obedience. When you begin yielding and yielding to God, He has a plan for your life, and you come into that wonderful place where all you have to do is eat the fruits of Canaan.
It is the call of God that counts. Paul answered the call of God. I believe God wants to stir our heart today to obedience. Our response should be, "Lord, what do You want me to do?"
Thought for today: God is looking for obedience.
Excerpted from Smith Wigglesworth Devotional by Smith Wigglesworth, © 1999 by Whitaker House. Published by Whitaker House, New Kensington, PA. Used with permission. All rights reserved. www.whitakerhouse.com.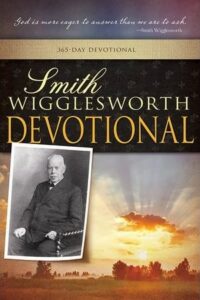 Smith Wigglesworth Devotional: 365 Day Devotional
By Whitaker House
Smith Wigglesworth was a man who took God at his word, and God used his faith as a model for others. Explore these daily truths from Scripture and the writings of the Apostle of Faith, and you'll quench your spiritual thirst, conquer defeating fears, be an effective soul winner, and see impossibilities turn into realities. 558 pages.
More Daily Devotions for July 22
Streams in the Desert by Mrs. Charles E. Cowman
Morning & Evening by Charles Spurgeon