Wigglesworth Devotional for July 21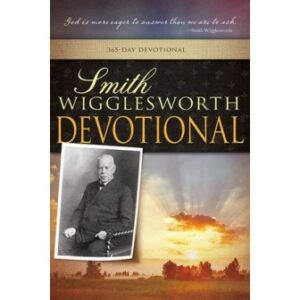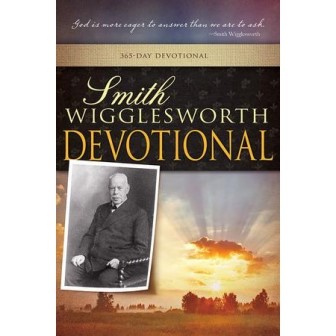 July 21
Peace in Our Hearts
You will keep him in perfect peace, whose mind is stayed on You, because he trusts in You.
—Isaiah 26:3
Scripture reading: Isaiah 54:5-55:9
We must keep in the spiritual tide — God supreme, the altar within the body. Faith is the evidence, the power, the principle, keeping us in rest. We must have the Spirit in anointing, intercession, revelation, and great power of ministry. To be baptized in the Holy Spirit is to be in God's plan — the Spirit preeminent, revealing the Christ of God, making the Word of God alive — something divine. "Our sufficiency is from God, who also made us sufficient as ministers of the…Spirit; for the…Spirit gives life" (2 Cor. 3:5–6).
I knew a believer whose job was to carry bags of coal. He had been in bed three weeks away from his work. I showed him Romans 7:25: "I thank God; through Jesus Christ our Lord! So then, with the mind I myself serve the law of God, but with the flesh the law of sin." I said, "Keep your mind on God and go to work, shouting victory." He did, and the first day he was able to carry a hundred bags, his mind stayed on God and kept in peace. "Great peace have those who love Your law, and nothing causes them to stumble" (Ps. 119:165).
If your peace is disturbed, there is something wrong. Apply the blood of Jesus, and keep your mind stayed upon Jehovah, where "hearts are fully blessed, finding as He promised, perfect peace and rest." Keep your mind on God, gaining strength in Him day by day.
"The law was given through Moses, but grace and truth came through Jesus Christ" (John 1:17). This is a new dispensation, this divine place: Christ in you, the hope and evidence of glory (Col. 1:27).
May God gird you with truth (Eph. 6:14). I commend you to Him in the name of Jesus.
Thought for today: If you are not free in the Spirit, your mind is in the wrong place.
Excerpted from Smith Wigglesworth Devotional by Smith Wigglesworth, © 1999 by Whitaker House. Published by Whitaker House, New Kensington, PA. Used with permission. All rights reserved. www.whitakerhouse.com.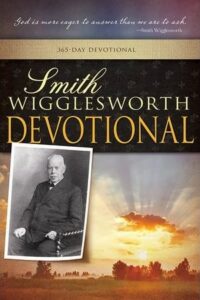 Smith Wigglesworth Devotional: 365 Day Devotional
By Whitaker House
Smith Wigglesworth was a man who took God at his word, and God used his faith as a model for others. Explore these daily truths from Scripture and the writings of the Apostle of Faith, and you'll quench your spiritual thirst, conquer defeating fears, be an effective soul winner, and see impossibilities turn into realities. 558 pages.
More Daily Devotions for July 21
Streams in the Desert by Mrs. Charles E. Cowman
Morning & Evening by Charles Spurgeon