Wigglesworth Devotional for July 20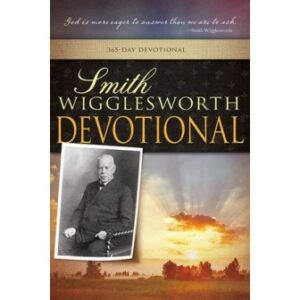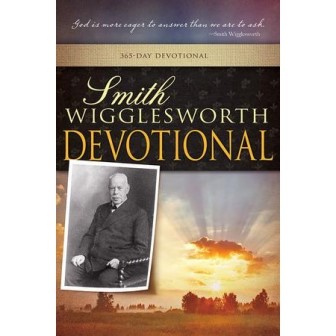 July 20
The Ministry of the Spirit
Nor do I count my life dear to myself, so that I may finish my race with joy, and the ministry which I received from the Lord Jesus.
—Acts 20:24
Scripture reading: Romans 13:14-14:19
The ministry of the Spirit has been entrusted to us. We must be in the place of edifying the church. Law is not liberty, but if there is a move of God within you, God has written His laws in your heart so that you may delight in Him. God desires to set forth in us a perfect blending of His life and our lives so that we may have abounding inward joy — a place of reigning over all things, not a place of endeavor. There is a great difference between an endeavor and a delight.
God says to us, "Be holy, for I am holy" (1 Pet. 1:16). Trying will never cause us to reach a place of holiness, but there is a place, or an attitude, where God gives us faith to rest on His Word, and we delight inwardly over everything. "I delight to do Your will, O my God" (Ps. 40:8). There is a place of great joy. Do we want condemnation?
We know there is something within that has been accomplished by the power of God, something greater than there could be in the natural order of the flesh. We are the representatives of Jesus. He was eaten up with zeal. (See John 2:17.) This intense zeal changes us by the operation of the Word; we do not rest in the letter, but we allow the blessed Holy Spirit to lift us by His power.
The disciples were with Jesus three years. He spoke out of the abundance of His heart toward them. John said, "We have touched Him; our eyes have gazed into His eyes." (See 1 John 1:1). Did Jesus know about Judas? Yes. Did He ever tell? No. When Jesus told the disciples that one of them would betray Him, they said, "Lord, is it I?" (Matt. 26:22). The essence of divine order is to bring the church together, so that there is no schism in the body, but a perfect blending of heart to heart.
"The letter kills, but the Spirit gives life" (2 Cor. 3:6). The sword cut off Malchus' ear, but the Spirit healed it again. (See Luke 22:50–51.) Our ministry has to be in the Spirit, "free from the law of sin and death" (Rom. 8:2). When we live in the ministry of the Spirit, we are free; in the letter we are bound. If it is "an eye for an eye" (Matt. 5:38), we have lost the principle. If we are to come to a place of great liberty, the law must be at an end. Yet we love the law of God; we love to do it and not put one thing aside.
"Clearly you are an epistle of Christ, ministered…by the Spirit of the living God…on tablets of flesh, that is, of the heart" (2 Cor. 3:3). It's heart worship when God has made the incision; the Spirit has come to blend with humanity.
Thought for today: Ours is not an endeavor society, but a delight to live in the will of God.
Excerpted from Smith Wigglesworth Devotional by Smith Wigglesworth, © 1999 by Whitaker House. Published by Whitaker House, New Kensington, PA. Used with permission. All rights reserved. www.whitakerhouse.com.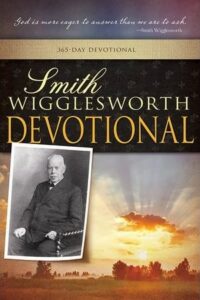 Smith Wigglesworth Devotional: 365 Day Devotional
By Whitaker House
Smith Wigglesworth was a man who took God at his word, and God used his faith as a model for others. Explore these daily truths from Scripture and the writings of the Apostle of Faith, and you'll quench your spiritual thirst, conquer defeating fears, be an effective soul winner, and see impossibilities turn into realities. 558 pages.
More Daily Devotions for July 20
Streams in the Desert by Mrs. Charles E. Cowman
Morning & Evening by Charles Spurgeon