Wigglesworth Devotional for July 19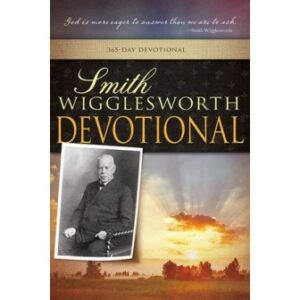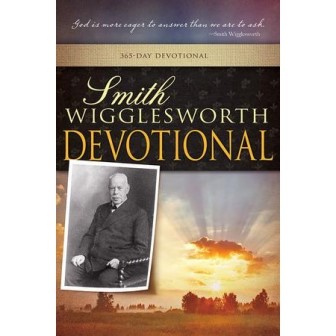 July 19
Full of Life
Be filled with all the fullness of God.
—Ephesians 3:19
Scripture reading: Ephesians 3:14-21
We want our whole being to be so full of the life of our Lord that the Holy Spirit can speak and act through us. We want to live always in Him. Oh, the charm of His divine plan! We cry out for the inspiration of the God of power. We want to act in the Holy Spirit. We want to breathe out divine life. We want the glory, miracles, and wonders that work out the plan of the Most High God. We want to be absorbed by God, and we want to know nothing among men except Jesus and Him crucified (1 Cor. 2:2). Unto You, O God, be the glory and the honor and the power (Rev. 5:13)!
Yes, filled with God,
Yes, filled with God,
Emptied of self and filled with God.
For He is so precious to me,
For He is so precious to me;
It's heaven below
My Redeemer to know,
For He is so precious to me.
Can you wonder why I love Him so? May there be a cry until we witness Acts 11:15: "And as I began to speak, the Holy Spirit fell upon them."
Oh, be on fire, oh, be on fire,
Oh, be on fire for God.
Oh, be on fire, be all on fire,
Be all on fire for God.
Thought for today: To live two days in succession on the same spiritual plane is a tragedy.
Excerpted from Smith Wigglesworth Devotional by Smith Wigglesworth, © 1999 by Whitaker House. Published by Whitaker House, New Kensington, PA. Used with permission. All rights reserved. www.whitakerhouse.com.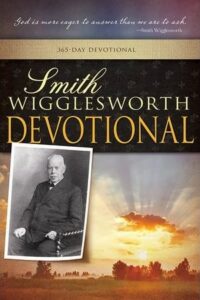 Smith Wigglesworth Devotional: 365 Day Devotional
By Whitaker House
Smith Wigglesworth was a man who took God at his word, and God used his faith as a model for others. Explore these daily truths from Scripture and the writings of the Apostle of Faith, and you'll quench your spiritual thirst, conquer defeating fears, be an effective soul winner, and see impossibilities turn into realities. 558 pages.
More Daily Devotions for July 19
Streams in the Desert by Mrs. Charles E. Cowman
Morning & Evening by Charles Spurgeon