Wigglesworth Devotional for July 18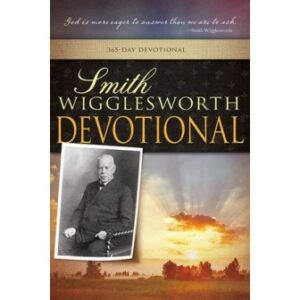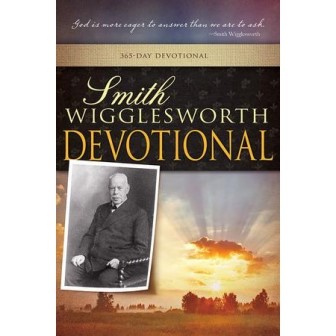 July 18
Seasoned with Salt
Let your speech always be with grace, seasoned with salt.
—Colossians 4:6
Scripture reading: James 3
Salt has three properties: first, it stings; second, it heals; and third, it preserves. In the same way, your words by the Spirit are filled with grace, yet they cut to the heart, and they bring preservation. We must be very careful to be salty. God's Word will not return void; it will accomplish, and it will prosper (Isa. 55:11) — but our mouths must be clean and our desire wholly for God.
Jesus' words were straightforward. To the elite of the holiness movement of His day, He said, "Woe to you…hypocrites! For you are like whitewashed tombs" (Matt. 23:27). To others He said, "You are deceived; you have the idea that you are the children of Abraham, but you are the children of the Devil, and you do his works." (See John 8:39, 44.) His mouth was full of meekness and gentleness and yet was so salty because of their corruption. Unless you know the charm of Christ, you might think you are out of the working of His eternal power. However, see what the prophet Isaiah said: "A bruised reed He will not break" (Isa. 42:3).
"Know how you ought to answer each one" (Col. 4:6). This is not easy to learn. It is only learned in the place of being absorbed by God. When we are in that place, we seek to glorify God and can give a chastening word full of power to awaken and to save. Use the salt, beloved! Use conviction; use the healing for their preservation.
How true we have to be! You are seasoned with salt. I love it! It is inspiring! It is conviction! Thus the Holy Spirit writes on the fleshly tablets of the temple of the Spirit (2 Cor. 3:3). O Lord, enlarge our sense of Your presence in the temple so that we may discern the Lord's body in our midst.
Thought for today: None are so deaf as those who won't hear the Word of God; none so blind as those who won't see its truth.
Excerpted from Smith Wigglesworth Devotional by Smith Wigglesworth, © 1999 by Whitaker House. Published by Whitaker House, New Kensington, PA. Used with permission. All rights reserved. www.whitakerhouse.com.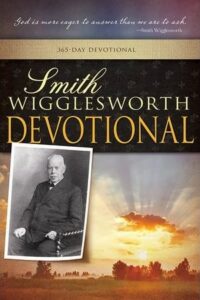 Smith Wigglesworth Devotional: 365 Day Devotional
By Whitaker House
Smith Wigglesworth was a man who took God at his word, and God used his faith as a model for others. Explore these daily truths from Scripture and the writings of the Apostle of Faith, and you'll quench your spiritual thirst, conquer defeating fears, be an effective soul winner, and see impossibilities turn into realities. 558 pages.
More Daily Devotions for July 18
Streams in the Desert by Mrs. Charles E. Cowman
Morning & Evening by Charles Spurgeon