Wigglesworth Devotional for July 17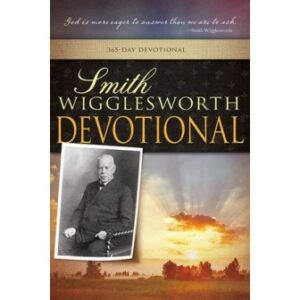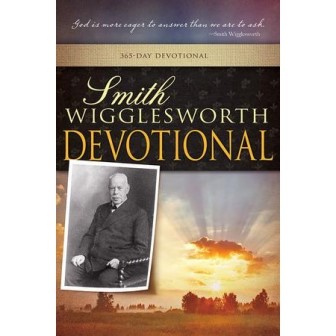 July 17
Speech Inspired by the Spirit
My tongue is the pen of a ready writer.
—Psalm 45:1
Scripture reading: Isaiah 50:4; Psalm 15:1-16:1
Oh, for more people to believe God that "the tongue of the dumb [might] sing" (Isa. 35:6). When will they? When they believe and fulfill the conditions. Oh, beloved, it is not easy. But Jesus died and rose again for the possibility. "Have faith in God" (Mark 11:22). The whole man needs to be immersed in God so that the Holy Spirit may operate and the dying world may have the ministry of life for which it is famished.
But if the Spirit of Him who raised Jesus from the dead dwells in you, He who raised Christ from the dead will also give life to your mortal bodies through His Spirit who dwells in you. (Rom. 8:11)
As the dead body of Christ was given life and brought out by the Holy Spirit, may we be given eyes to see and ears to hear and a tongue to speak as the oracles of God. "If anyone speaks, let him speak as the oracles of God" (1 Pet. 4:11). Those are our orders: speaking what no one knows except the Holy Spirit, as the Spirit gives divine utterance — a language that would never come at all unless the Holy Spirit gave utterance and took the things of Christ and revealed them. Did God answer Paul's prayer to be able "to speak the mystery of Christ" (Col. 4:3)? Yes! "In mighty signs and wonders, by the power of the Spirit of God…from Jerusalem and round about to Illyricum I have fully preached the gospel of Christ" (Rom. 15:19).
It was the grace of our Lord Jesus Christ, that great Shepherd of the sheep, that brought to us redemption. It was by the grace of God — His favor and mercy, a lavished love and an undeserved favor — that God brought salvation. We did not deserve it.
Thought for today: The greatest gift to mankind is to be able to say, "Christ lives in me!"
Excerpted from Smith Wigglesworth Devotional by Smith Wigglesworth, © 1999 by Whitaker House. Published by Whitaker House, New Kensington, PA. Used with permission. All rights reserved. www.whitakerhouse.com.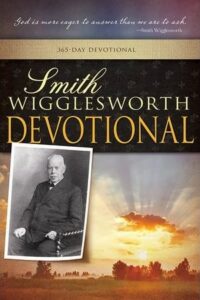 Smith Wigglesworth Devotional: 365 Day Devotional
By Whitaker House
Smith Wigglesworth was a man who took God at his word, and God used his faith as a model for others. Explore these daily truths from Scripture and the writings of the Apostle of Faith, and you'll quench your spiritual thirst, conquer defeating fears, be an effective soul winner, and see impossibilities turn into realities. 558 pages.
More Daily Devotions for July 17
Streams in the Desert by Mrs. Charles E. Cowman
Morning & Evening by Charles Spurgeon