Wigglesworth Devotional for July 15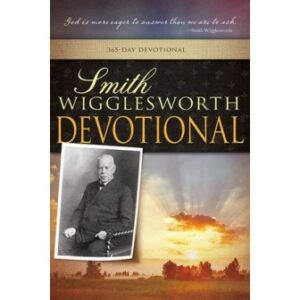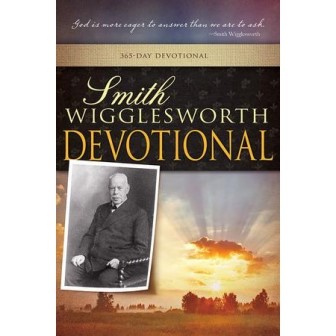 July 15
Hearts Aflame
Surely I will cause breath to enter into you, and you shall live.
—Ezekiel 37:5
Scripture reading: Ezekiel 37
As we speak in the Spirit, we feel that the fire that burned in the hearts of the two men on their way to Emmaus, when Jesus walked with them, is burning in our hearts. (See Luke 24:13-32.) It is sure to come to pass that when we walk with Him, our hearts will burn; the same power of the Spirit is present today to make it happen. The two men on their way to Emmaus could not understand what was happening on the road, but a few hours later, they saw Jesus break the bread, and their eyes were opened.
But, beloved, our hearts always ought to burn. There is a place where we can live in the anointing and the clothing of the Spirit, where our words will be clothed with power. "Do not be drunk with wine…but be filled with the Spirit" (Eph. 5:18). Being filled with the Spirit is a wonderful privilege.
It was necessary for John to be in the Spirit on the Isle of Patmos so that the revelation could be made clear to him (Rev. 1:9-10). What does it mean to this generation for us to be kept in the Spirit? All human reasoning and all human knowledge cannot be compared with the power of the life that is lived in the Spirit. In the Spirit, we have power to loose and power to bind (Matt. 16:19). There is a place where the Holy Spirit can put us where we cannot be anywhere else but in the Spirit. But it is only in the Spirit.
Now, I read in Matthew 16:19 that Jesus says, in essence, "I will give you power to bind, and I will give you power to loose." This is a power that many of us have not yet claimed, and we will not be able to claim this manifestation of the Spirit unless we live in the Spirit. When are you able to bind and loose? It is only in the Spirit. You cannot bind things in human strength or with the natural mind. This power was never lacking in Jesus, but I feel that there is a great lack of it in most of us. God help us!
"The Spirit of the LORD is upon Me" (Luke 4:18). Beloved, there was a great purpose in this Spirit being on Jesus, and there is a special purpose in your being baptized in the Spirit. We must not forget that we are members of His body, and by this wonderful baptismal power, we are partakers of His divine nature (2 Pet. 1:4).
The revelation came this way: I saw Adam and Eve driven out of the Garden and a flaming sword at every side to keep them from entering into the Garden. But I saw that all around me was a flaming sword keeping me from evil, and it seemed this would be true if I would claim it, so I said, "Lord, I will." The flaming sword was around me, delivering me from the power of hell. In this way, we are preserved from evil. God is like a wall of fire around us (Zech. 2:5); why should we fear? What a wonderful salvation! What a wonderful Deliverer!
Notice Ezekiel 37. The only need of Ezekiel was to be in the Spirit, and while he was in the Spirit, it came to him to prophesy to the dry bones and say, "O dry bones, hear the word of the LORD" (v. 4). And as he prophesied according to the Lord's command, he saw an "exceedingly great army" (v. 10) rising up about him. The prophet obeyed God's command, and all we have to do is exactly this: obey God. What is impossible with man is possible with God (Luke 18:27).
I pray to God that your spirit, soul, and body may be preserved holy (1 Thess. 5:23), and that you may be always on fire, always ready with the anointing on you. If this is not so, we are out of divine order, and we ought to cry to Him until the glory comes back upon us.
Thought for today: If we breathe the Holy Spirit's thoughts into our thoughts, and live in the anointing of the Holy Spirit as Jesus lived, then there will be evidences that we are in the Holy Spirit, and we will do His works.
Excerpted from Smith Wigglesworth Devotional by Smith Wigglesworth, © 1999 by Whitaker House. Published by Whitaker House, New Kensington, PA. Used with permission. All rights reserved. www.whitakerhouse.com.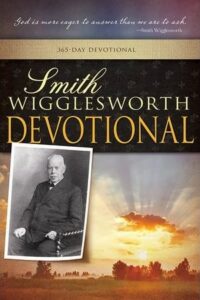 Smith Wigglesworth Devotional: 365 Day Devotional
By Whitaker House
Smith Wigglesworth was a man who took God at his word, and God used his faith as a model for others. Explore these daily truths from Scripture and the writings of the Apostle of Faith, and you'll quench your spiritual thirst, conquer defeating fears, be an effective soul winner, and see impossibilities turn into realities. 558 pages.
More Daily Devotions for July 15
Streams in the Desert by Mrs. Charles E. Cowman
Morning & Evening by Charles Spurgeon