Wigglesworth Devotional for July 13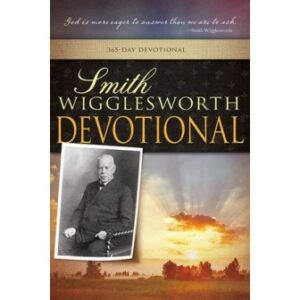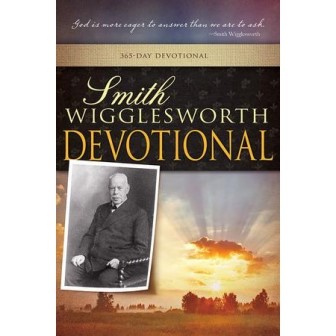 July 13
Consolation out of Affliction
If we are afflicted, it is for your consolation and salvation…. Or if we are comforted, it is for your consolation and salvation.
—2 Corinthians 1:6
Scripture reading: Isaiah 51:9-16
These consolations come out of deprivation, affliction, and endurance. "Yes, we had the sentence of death in ourselves, that we should not trust in ourselves but in God who raises the dead" (2 Cor. 1:9).
Have we gone as far as Paul? Very few of us have. Can you see how Paul could help and comfort and sustain because he yielded to God all his trust as Jesus did? Because he was yielded to the Holy Spirit to work out the sentence of death, he could help others.
I pray to God that He may never find us "kick[ing] against the goads" (Acts 9:5). We may have to go through the testing; divine healing, purity of heart, baptism in the Holy Spirit and in fire — we are tested for these truths. We cannot get out of this testing. But in every meeting, the glory rises. We descend down into trials also to be sustained and brought out for the glory of God. "If God is for us, who can be against us?" (Rom. 8:31). "For our light affliction, which is but for a moment, is working for us a far more exceeding and eternal weight of glory" (2 Cor. 4:17). Oh, the joy of being worthy of suffering! How will I stand the glory that will be after?
Many of God's people are victorious in suffering but fail or back out when things are going fine. Deprivation is often easier than success. We need a sound mind all the time to balance us so that we do not trade our liberty for something less.
We get glimpses of the glory all the time. To Paul in the glory, the presence of the Lord was so wonderful. But he said, "Lest I should be exalted…a thorn in the flesh was given to me" (2 Cor. 12:7). That was the mercy of God. "The Lord knows how to deliver the godly out of temptations" (2 Pet. 2:9) and "saves such as have a contrite spirit" (Ps. 34:18). What a revelation for the time to come! If Satan had his way, we would be devoured.
Thought for today: The truths you stand for, you are tried for.
Excerpted from Smith Wigglesworth Devotional by Smith Wigglesworth, © 1999 by Whitaker House. Published by Whitaker House, New Kensington, PA. Used with permission. All rights reserved. www.whitakerhouse.com.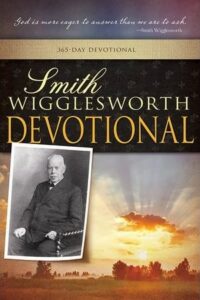 Smith Wigglesworth Devotional: 365 Day Devotional
By Whitaker House
Smith Wigglesworth was a man who took God at his word, and God used his faith as a model for others. Explore these daily truths from Scripture and the writings of the Apostle of Faith, and you'll quench your spiritual thirst, conquer defeating fears, be an effective soul winner, and see impossibilities turn into realities. 558 pages.
More Daily Devotions for July 13
Streams in the Desert by Mrs. Charles E. Cowman
Morning & Evening by Charles Spurgeon