Wigglesworth Devotional for July 11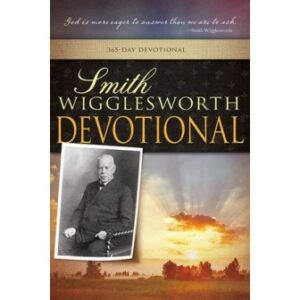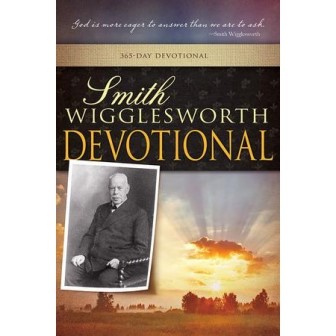 July 11
The Holy Spirit—Our Comforter
[God]
comforts us in all our tribulation, that we may be able to comfort those who are in any trouble, with the comfort with which we ourselves are comforted by God.

—2 Corinthians 1:4
Scripture reading: 2 Corinthians 1:3-11
We need a revelation of a greater power, an abiding presence sustaining and comforting us in the hour of trial, ready at a moment's notice, an inbreathing of God in the human life. What more do we need in these last days when perilous times are upon us than to be filled, saturated, baptized with the Holy Spirit? Baptized. Baptized into Him, never to come out. How comforting! Exhilarating! Joyful! May it please the Lord to establish us in this state of grace. May we know nothing among men except Jesus Christ and Him crucified (1 Cor. 2:2). May we be clothed with His Spirit—nothing outside of the blessed Holy Spirit. This, beloved, is God's ideal for us. Are we here in this experience?
Where He may lead me I will go,
For I have learned to trust Him so,
And I remember it was for me,
That He was slain on Calvary.
God has chosen me to go through certain experiences to profit others. In all ages, God has had His witnesses, and He is teaching, chastening, correcting, and moving me just up to the point that I am able to bear it, in order to meet a needy soul who would otherwise go down without such comfort. All the chastening and the hardship is because we are able to bear it. No, we are not able, but we yield to Another — even the Holy Spirit. We are strengthened so that we may endure and so that we may comfort others "with the comfort with which we ourselves are comforted by God."
Why do we need brokenness and travail? The reason can be found in the book of Psalms: "Before I was afflicted I went astray, but now I keep Your word" (Ps. 119:67).
Thought for today: The God in you will not fail if you believe the Word of God.
Excerpted from Smith Wigglesworth Devotional by Smith Wigglesworth, © 1999 by Whitaker House. Published by Whitaker House, New Kensington, PA. Used with permission. All rights reserved. www.whitakerhouse.com.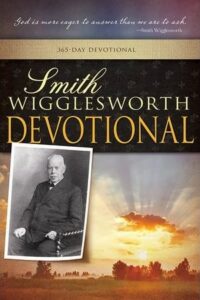 Smith Wigglesworth Devotional: 365 Day Devotional
By Whitaker House
Smith Wigglesworth was a man who took God at his word, and God used his faith as a model for others. Explore these daily truths from Scripture and the writings of the Apostle of Faith, and you'll quench your spiritual thirst, conquer defeating fears, be an effective soul winner, and see impossibilities turn into realities. 558 pages.
More Daily Devotions for July 11
Streams in the Desert by Mrs. Charles E. Cowman
Morning & Evening by Charles Spurgeon