Wigglesworth Devotional for July 10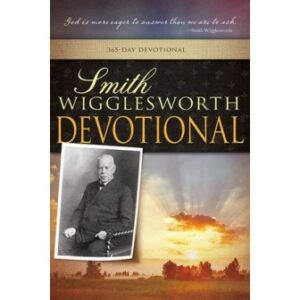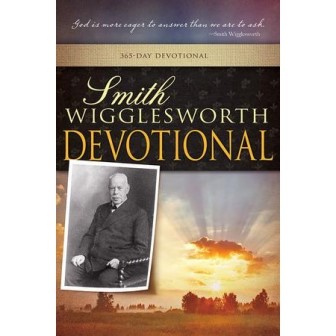 July 10
The Life of God within Us
All things were made through Him.
—John 1:3
Scripture reading: Galatians 3:1-14
All was made by the Word. I am begotten by His Word. There is a substance within me that has almighty power in it if I dare to believe. Faith goes on to be an act, a reality, a deposit of God, an almighty flame moving me to act, so that signs and wonders are manifested.
Are you begotten? Is faith an act within you? Some need a touch; some are captives and need liberty. As many as Jesus touched were made perfectly whole. Faith takes you to the place where God reigns, and you drink from God's bountiful store. Unbelief is sin, for Jesus went to death to bring us the light of life.
His life is manifested power overflowing. We must decrease if the life of God is to be manifested. (See John 3:30.) There is not room for two kinds of life in one body. Death for life — that is the price to pay for the manifested power of God through you. As you die to human desire, there comes a fellowship within, perfected cooperation, you ceasing, God increasing. God in you is a living substance, a spiritual nature. You live by another life, the "faith in the Son of God" (Gal. 2:20).
As the Holy Spirit reveals Jesus, He is real — the living Word, effective, acting, speaking, thinking, praying, singing. Oh, it is a wonderful life, this substance of the Word of God, which includes possibility and opportunity, which confronts you, bringing you to a place undaunted. Jesus has given us power over all the power of the Enemy (Luke 10:19). He won it for us at Calvary. All must be subject to His power. What should we do to "work the works of God?" (John 6:28). "This is the work of God, that you believe" (v. 29). Whatsoever He says will come to pass. That is God's Word.
We must remain in a strong, resolute resting on the authority of God's Word. We must have one great desire and purpose: to do what He says. We must live in this holy Word, rejoicing in the manifestation of the life of God on behalf of the sick and perishing multitudes. Amen.
Thought for today: I have a living faith within my earthly body.
Excerpted from Smith Wigglesworth Devotional by Smith Wigglesworth, © 1999 by Whitaker House. Published by Whitaker House, New Kensington, PA. Used with permission. All rights reserved. www.whitakerhouse.com.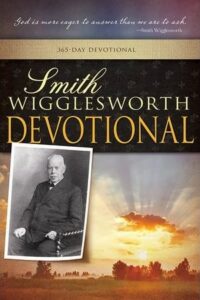 Smith Wigglesworth Devotional: 365 Day Devotional
By Whitaker House
Smith Wigglesworth was a man who took God at his word, and God used his faith as a model for others. Explore these daily truths from Scripture and the writings of the Apostle of Faith, and you'll quench your spiritual thirst, conquer defeating fears, be an effective soul winner, and see impossibilities turn into realities. 558 pages.
More Daily Devotions for July 10
Streams in the Desert by Mrs. Charles E. Cowman
Morning & Evening by Charles Spurgeon