Wigglesworth Devotional January 9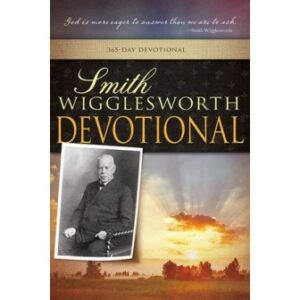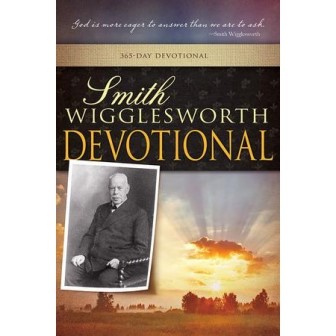 January 9
Testimony of Faith
"What shall we do, that we may work the works of God?" Jesus answered and said to them, "This is the work of God, that you believe in Him whom He sent."
—John 6:28-29
Scripture reading: Psalm 4
I was healed of appendicitis, because of faith based on the knowledge of the experience of faith. When I have ministered to others, God has met and answered according to His will. We know that God will not fail us when we believe and trust in His power. The centurion had this faith when he said to Jesus, "Speak a word, and my servant will be healed" (Matt. 8:8). Jesus answered him, "Go your way; and as you have believed, so let it be done for you." And his servant was healed that same hour (v. 13).
In one place where I was staying, a young man came in telling us that his sweetheart was dying; there was no hope. I said, "Only believe." This was faith based on knowledge. I knew that what God had done for me He could do for her. We went to the house. Her sufferings were terrible to witness. I said, "In the name of Jesus, come out of her." She cried, "Mother, Mother, I am well." Then I said that the only way to make us believe it was for her to get up and dress. Soon she came down dressed. The doctor came in and examined her carefully. He said, "This is of God; this is the finger of God." It was faith based on knowledge.
If I were to receive a check for a thousand pounds and knew only imperfectly the character of the man who sent it, I would be careful of him. I would not rely on the money until the check was honored. Jesus, on the other hand, did great works because of His knowledge of His Father. He knew He could count on the character of God. Faith begets knowledge, fellowship, and communion. If you see imperfect faith, full of doubt, a wavering condition, it always comes because of imperfect knowledge.
Thought for today: God is more eager to answer than we are to ask.
Excerpted from Smith Wigglesworth Devotional by Smith Wigglesworth, © 1999 by Whitaker House. Published by Whitaker House, New Kensington, PA. Used with permission. All rights reserved. www.whitakerhouse.com.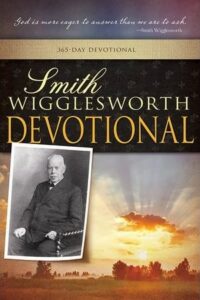 Smith Wigglesworth Devotional: 365 Day Devotional
By Whitaker House
Smith Wigglesworth was a man who took God at his word, and God used his faith as a model for others. Explore these daily truths from Scripture and the writings of the Apostle of Faith, and you'll quench your spiritual thirst, conquer defeating fears, be an effective soul winner, and see impossibilities turn into realities. 558 pages.
More Daily Devotions for January 9
Streams in the Desert by Mrs. Charles E. Cowman
Morning & Evening by Charles Spurgeon