Wigglesworth Devotional January 8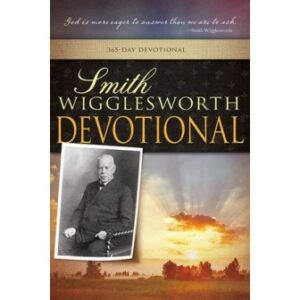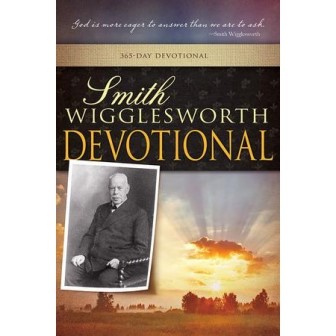 January 8
Faith's Commanding Position
Now faith is the substance of things hoped for, the evidence of things not seen.
—Hebrews 11:1
Scripture reading: Psalm 20
Paul related his conversion many times over, and I believe it is good to rehearse what God has done for you. I have been privileged to travel to every part of the world and have seen that God has arranged a plan for me. I said to my congregation, "The Lord is moving me to go out through the States and Canada." When the Lord told me, I said, "Lord, You have three things to do: You have to find money for home and find money to go, and You have to give me a real change, for You know that sometimes my mind or memory is no good at all to me."
Right away money came from all over, and I said, "It is true God is sending me. I already have fifty pounds." My son George said, "Father, Mother's gone to heaven, and you are leaving us; what will we do?" I said, "George, you open the next letter." In it was twenty-five pounds. He saw that God would provide.
I went to Liverpool, and a man said, "Here is five pounds for you." When I was on the ship, a poorly dressed lady gave me a red sugar bag, and there were twenty-five gold coins in it. Just as I was getting on the ship, a man came and gave me a book and said, "There is a page for every day in the year." And the Lord said to me, "Put down everything that takes place in the month." I did so, and I had a memory like an encyclopedia. You see, I never learned geography, and God sent me all over the world to see it.
Do not fail to claim your holy position—the commanding position of faith—so that you will overcome the power of the Devil. The best time you have is when you are in the most difficult position.
Thought for today: Ask God to give you the grace to use the faith you have. God will work the miracle if you dare to stand upon the Word.
Excerpted from Smith Wigglesworth Devotional by Smith Wigglesworth, © 1999 by Whitaker House. Published by Whitaker House, New Kensington, PA. Used with permission. All rights reserved. www.whitakerhouse.com.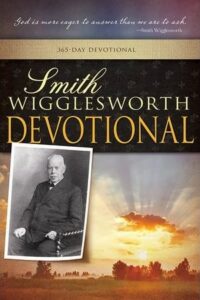 Smith Wigglesworth Devotional: 365 Day Devotional
By Whitaker House
Smith Wigglesworth was a man who took God at his word, and God used his faith as a model for others. Explore these daily truths from Scripture and the writings of the Apostle of Faith, and you'll quench your spiritual thirst, conquer defeating fears, be an effective soul winner, and see impossibilities turn into realities. 558 pages.
More Daily Devotions for January 8
Streams in the Desert by Mrs. Charles E. Cowman
Morning & Evening by Charles Spurgeon