Wigglesworth Devotional January 31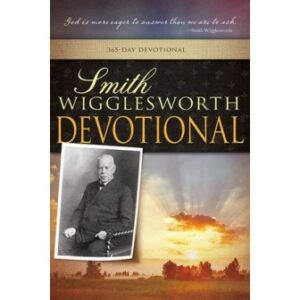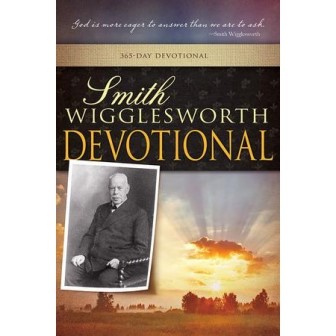 January 31
A Living Epistle
You are our epistle written in our hearts, known and read by all men; clearly you are an epistle of Christ.
—2 Corinthians 3:2-3
Scripture reading: Matthew 8:14-27
Every believer should be a living epistle of the Word, one who is read and known by all. Your very presence should bring such a witness of the Spirit that everyone with whom you come in contact will know that you are a sent one, a light in the world, a manifestation of Christ, a biblical Christian.
Jesus' disciples had to learn that whatever He said must come to pass. Jesus said—very slowly and thoughtfully, I believe—the following:
Behold, when you have entered the city, a man will meet you carrying a pitcher of water; follow him into the house which he enters. Then you shall say to the master of the house, "The Teacher says to you, 'Where is the guest room where I may eat the Passover with My disciples?'" (Luke 22:10–11)
Beloved, let me say this, there was no person in Palestine who had ever seen a man bearing a pitcher of water. It is an unknown thing. Therefore, we find Jesus beginning with a prophecy that brought that inward knowledge to them that what He said must come to pass. This is the secret of the Master's life: prophecy that never failed. There is no power that can change the Word of God. Jesus was working out this great thought in the hearts of His disciples so that they might know that what He said would come to pass. After Jesus had given that wonderful command to Peter and John, those disciples were walking into the city, no doubt in deep meditation, when suddenly they cried out in amazement, "Look! There he is! Just as the Master has said."
When I was in Jerusalem, I was preaching on Mount Olivet, and as I looked down to my right I saw where the two ways met, where the donkey was tied. I could see the Dead Sea, and while I was preaching, I saw at least 150 women going down with pitchers and then carrying them back on their heads, full of water. But I did not see one man. However, Jesus said that it had to be a man, and so it was, for no one could change His word.
Some have said to me that He had it all arranged for a man to carry a pitcher of water. I want to tell you that God does not have to arrange with mortals to carry out His plans. God has the power to hear the cry of some poor needy child of His who may be suffering in England, Africa, China, or anywhere else, saying, "O God, You know my need." And in New York, Germany, California, or some other place, there is a disciple of His on his knees, and the Lord will say to him, "Send help to that brother or sister, and do not delay." And the help comes. He did not need to arrange for a man to help Him out by carrying a pitcher of water. He works according to His Word, and Jesus said a man would carry water.
What did those disciples do as they saw the man? Did they go forward to meet him? No, they waited for the man, and when he came up, they probably walked alongside of him without a word until he was about to enter the house. Then I can hear one saying to him, "Please, sir, the Master wants the guest chamber!" "The guest chamber? Why, I was preparing it all day yesterday but did not know whom it was for." With man things are impossible, but God is the unfolder of the mysteries of life and holds the universe in the hollow of His hand. What we need to know now is that "the LORD thy God in the midst of thee is mighty" (Zeph. 3:17 KJV), and He works according to His Word.
Thought for today: We need a faith that leaps into the will of God an says, "Amen!"
Excerpted from Smith Wigglesworth Devotional by Smith Wigglesworth, © 1999 by Whitaker House. Published by Whitaker House, New Kensington, PA. Used with permission. All rights reserved. www.whitakerhouse.com.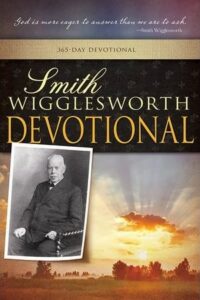 Smith Wigglesworth Devotional: 365 Day Devotional
By Whitaker House
Smith Wigglesworth was a man who took God at his word, and God used his faith as a model for others. Explore these daily truths from Scripture and the writings of the Apostle of Faith, and you'll quench your spiritual thirst, conquer defeating fears, be an effective soul winner, and see impossibilities turn into realities. 558 pages.
More Daily Devotions for January 31
Streams in the Desert by Mrs. Charles E. Cowman
Morning & Evening by Charles Spurgeon