Wigglesworth Devotional January 30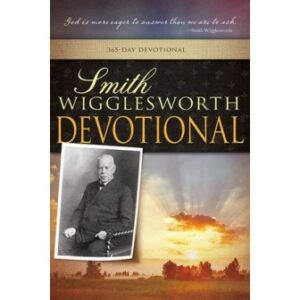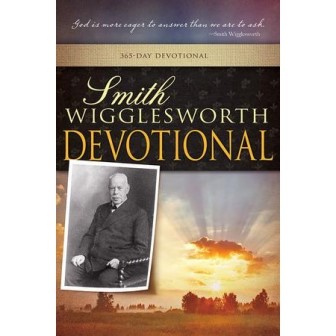 January 30
The Blessing of the Lord's Supper
This cup is the new covenant in My blood. This do, as often as you drink it, in remembrance of Me.
—1 Corinthians 11:25
Scripture reading: Luke 22:7-39
No service is so wonderful to me as the service of partaking in the Lord's Supper, the Holy Communion. I would love to see the saints gather together at every meeting in order to remember Christ's death, His resurrection, and His ascension. What a thought that Jesus Himself instituted this glorious memorial for us. Oh, that God would let us see that it is "as often" as we do it. It is not weekly, not monthly, not quarterly, but "as often" as we do it. What a blessed remembrance it is to know that He took away our sins.
I am sure that every Christian has a great desire to do something for Jesus, and what He wants us to do is to keep in remembrance the cross, the grave, the Resurrection, and the Ascension; the memory of these four events will always bring us into a place of great blessing. You do not need, however, to continually live on the cross, or even in remembrance of the cross, but what you need to remember about the cross is, "It is finished" (John 19:30). You do not need to live in the grave, but only keep in remembrance that "He is risen" (Matt. 28:6) out of the grave and that we are to be seated "with Him in glory" (Col. 3:4).
The institution of the Lord's Supper is one of those settings in Scripture, a time in the history of our Lord Jesus Christ, when the mystery of the glories of Christ was being unveiled. As the Master walked on this earth, the multitudes would gather with eagerness and longing in their hearts to hear the words that dropped from His gracious lips. But there were also those who had missed the vision. They saw the Christ, heard His words, but those wonderful words were like idle tales to them.
When we miss the vision and do not come into the fullness of the ministry of the Spirit, there is a reason. Beloved, there is a deadness in us that must have the resurrection touch. Today we have the unveiled truth, for the dispensation of the Holy Spirit has come to unfold the fullness of redemption so that we might be clothed with power. What brings us into the state where God can pour His blessing upon us is a broken spirit and a contrite heart (Ps. 51:17). We need to examine ourselves to see what state we are in, whether we are just religious or whether we are truly in Christ.
The human spirit, when perfectly united with the Holy Spirit, has but one place, and that is death, death, and deeper death. In this place, the human spirit will cease to desire to have its own way, and instead of "My will," the cry of the heart will be, "May Your will, O Lord, be done in me."
Thought for today: Jesus is interceding for us to keep us right, holy, ready, mighty, and filled with Himself so that we might bring the fragrance of heaven to the world's needs.
Excerpted from Smith Wigglesworth Devotional by Smith Wigglesworth, © 1999 by Whitaker House. Published by Whitaker House, New Kensington, PA. Used with permission. All rights reserved. www.whitakerhouse.com.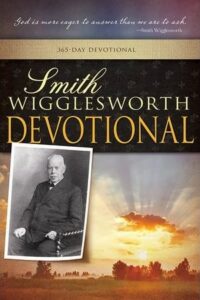 Smith Wigglesworth Devotional: 365 Day Devotional
By Whitaker House
Smith Wigglesworth was a man who took God at his word, and God used his faith as a model for others. Explore these daily truths from Scripture and the writings of the Apostle of Faith, and you'll quench your spiritual thirst, conquer defeating fears, be an effective soul winner, and see impossibilities turn into realities. 558 pages.
More Daily Devotions for January 30
Streams in the Desert by Mrs. Charles E. Cowman
Morning & Evening by Charles Spurgeon